Libya: Field Marshal Haftar announces "Final Opportunity" for drawing roadmap and holding elections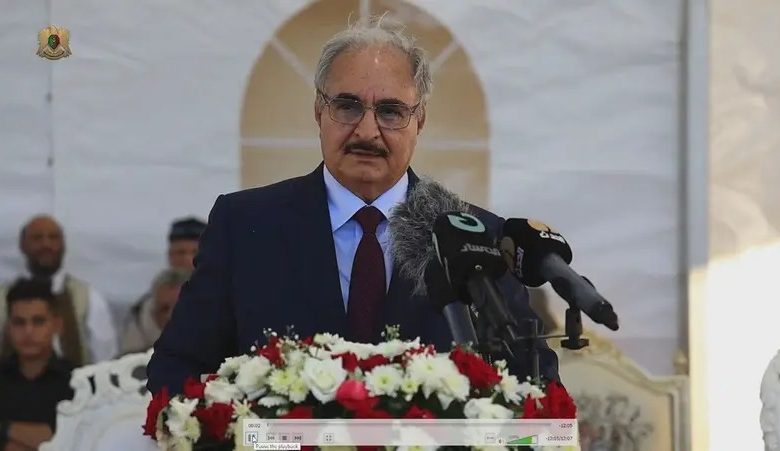 "We recall that we are the first to call for free, fair and transparent elections, and the United Nations Support Mission in Libya (UNSMIL) must shoulder its responsibility to solve the Libyan crisis," Haftar confirmed.
"The Libyans are the only ones capable of solving their problem and reaching a single unified Libyan state," LNA Commander stated.
"We stress the necessity of equitable distribution of oil revenues without marginalization," he pointed out.
"The unity of Libya is a red line; we do not allow encroachment on it, and Libya is still one and indivisible," Haftar noted out.
"There must be tolerance and renunciation of violence, and religious and media discourse must be changed to unify the ranks of the Libyan nation," the Marshal stressed.
"We call on all cities and regions of western Libya to a Libyan-Libyan dialogue and to reunite the Libyans," he said.
"We assure the family of Abu Agila Masud ( who was handed over to USA over alleged involvement in 1988-Lockerbie bombing) that we will not leave them, and we demand a briefing on the circumstances of his arrest," according to Haftar.
"The Libyan people bear full responsibility for those who separated them and illegally handed over a citizen."