Libya: Haftar denies providing support to one party in Sudan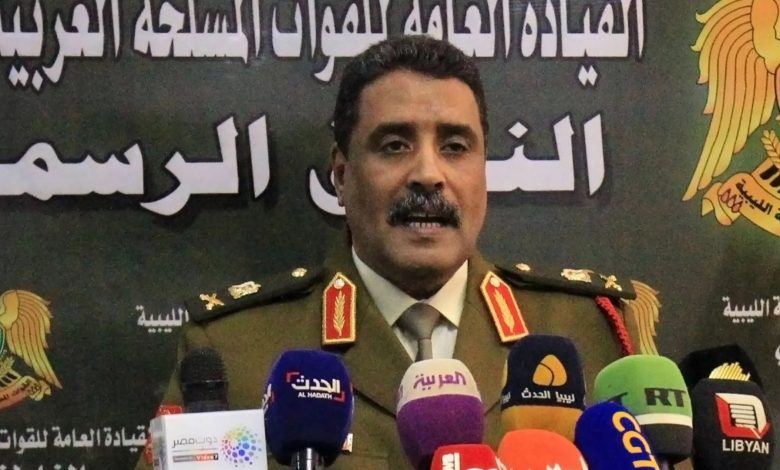 Eastern Libyan military leader Khalifa Haftar has denied claims that his Libyan National Army (LNA) provided support to the Rapid Support Forces of Mohamed Hamdan Daglo, also known as "Hemetti," in Sudan.
In a statement read by LNA spokesman Ahmed Al-Mismari and signed by General Haftar, the General Command refuted reports from some media outlets that the Libyan Arab Armed Forces were backing one party against another in Sudan.
"We were, are and will continue to support the stability and security of the State of Sudan and the safety of its authentic Arab-African people," emphasized Al-Mismari.
The Wall Street Journal had reported on Wednesday that General Haftar sent military support to the paramilitary forces led by Hemetti.
Previously, a Sudanese general who is a member of the Sovereign Council had stated that two neighbouring countries, one of which shares a border with western Sudan, provided support to the militia leader.
In response, Al-Mismari said that they are in touch with the belligerents, supporting efforts to reach a cessation of hostilities in Sudan.
"We are currently conducting urgent contacts with the concerned parties, and we are ready to play a mediating role between the brothers in Sudan to stop the fighting immediately and open the way for peaceful dialogue," he said.
Haftar's son visited Sudan, ten days ago, after his designation as honorary president of the Sudanese Mareekh Club and his donation of two million dollars to the club. During his visit, al-Sidiq Haftar met with Hemetti.