Libya Parliament Approves the 13th Constitutional Amendment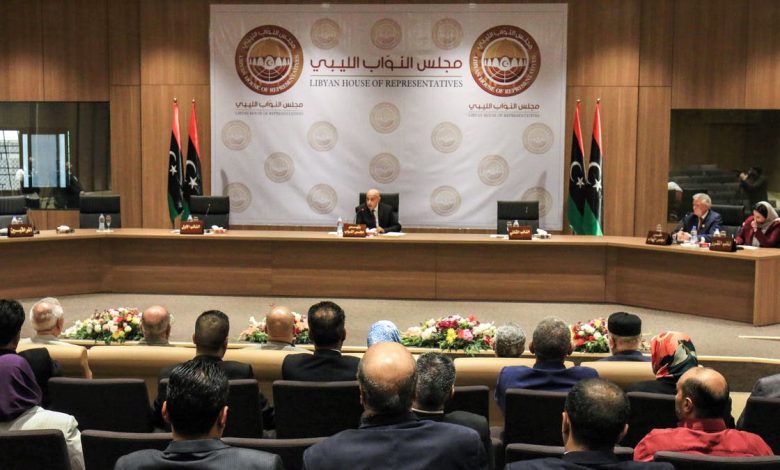 In light of the political crisis afflicting Libya, the African country was on a date with a decision by Parliament.
He may throw a stone in stagnant waters or cause more crises.
That decision was represented in the approval of the Libyan Parliament today, Tuesday.
The Thirteenth Constitutional Amendment, unanimously, by the representatives present,
According to a statement issued by the media office of the Speaker of the Libyan Parliament.
The decision came a day after the announcement of the Libyan Parliament Speaker, Counselor Aguila Saleh, For a proposal to hold Libyan elections Solve his country's political crisis, without disclosing its content.
They received a copy of the amendment proposal from us, and we hope that they will support this amendment.
In his statement, which came after a formal session of the Council, Counselor Saleh said: "We contacted the Supreme Council of State (consultant)
So what do we know about the 13th constitutional amendment?
Libyan parliamentarian Abdel Moneim Al-Arfi says in an interview
The Thirteenth Amendment we adopted today during the session, it stipulates several matters, all related to the powers of the organs, The next one to be elected, whether legislative or executive.
According to the Libyan parliamentarian, the amendment "includes legislative power
Under the name (the National Assembly) it contains two legislative chambers, they are the House of Representatives and the Senate, provided that the first is based in Benghazi (eastern Libya) and the second is Tripoli (western)."
The amendment defines "the legislative powers of the two councils, the method and conditions for candidacy and elections for them."