Libya Parliament Ousts Prime Minister Bashagha
Osama Hammad sustituye a Fathi Bashaga como primer ministro paralelo para hacer frente al poder de la capital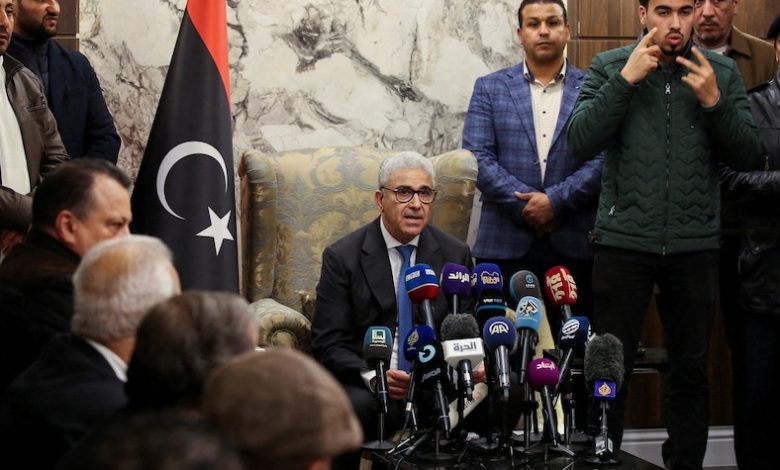 Libya's east-based parliament, which appointed Fathi Bashaga as Prime Minister parallel to Tripoli's Government of National Unity (GNU) in February 2022, today withdrew confidence in him in another controversial vote. 
MPs appointed Osama Hammad, the current Finance Minister in the parallel government, as the new head of government to tackle Abdelhamid Dbeiba's power in the capital, which keeps the country divided into two administrations. 
"The House of Representatives, which rejected Dbeiba's (GUN) confidence without consulting us and assigned Bashaga in a non-transparent manner, is now suspiciously withdrawing confidence in him," questioned the president of the High Council of State (senate), Khaled al-Mashri. 
"Parliament should stop wasting time and agree with us on a roadmap in which a mini-government will be formed to lead the elections," al Mashi proposed, referring to the so-called 6+6 joint committee they have formed. 
This committee is currently debating the electoral laws that should enable elections to be held this year, which both leaders say they support, although the transition process has repeatedly stalled. 
The parliament, based in the eastern part of Libya controlled by Marshal Khalifa Haftar, was last elected in 2014 and has since been chaired by Aguila Saleh. 
In February 2022 it appointed Bashaga as Prime Minister alongside Abdulhamid Dbeiba, the last consensual transitional executive that was to have held elections in December 2021, which were postponed indefinitely. 
Dbeiba has continued to represent Libya on international trips, while Bashaga, who appeared to have some support at the beginning of his appointment and tried unsuccessfully to take control of Tripoli, gradually lost visibility.
The suspension of the elections led the House to consider Dbeiba's mandate expired, but he refused to cede power, so there are now two administrations sharing control of the west and east of the country.