Libyan army sets conditions to open oil fields and ports again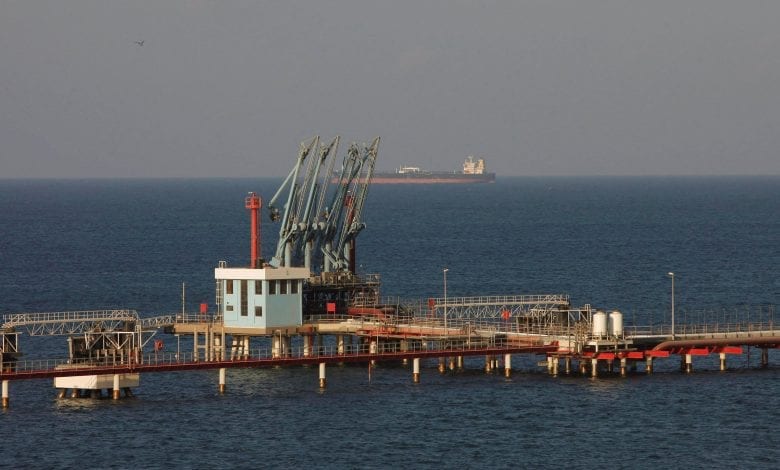 Libyan army stipulated, on Saturday, the establishment of a mechanism to ensure that no Oil revenues led by militia and mercenaries, With his emphasis on continuing to close the fields and ports until responding to the demands of the people
In the details, the Libyan National Army spokesman, Major General Ahmed Al-Mesmari, announced, on Saturday, in a televised speech, the conditions for reopening oil ports and fields, saying that a transparent mechanism should be established, and with international guarantees, to ensure that oil revenues do not go to support the terrorist and mercenary militias.
Al-Mesmari called for the opening of a special account in one of the countries, in which oil revenues are deposited, with a clear mechanism for the equitable distribution of these revenues to all the Libyan people and all regions, pointing to the need to review the accounts of the Central Bank of Libya to know how and directions of spending oil revenues during the past years, and to account for who caused In wasting oil revenues and spending them misplaced.

Syrian mercenaries in Libya
Otherwise, "they keep closing."
Al-Masari also pointed out that without achieving this, and implementing the demands and orders of the Libyan people, it will not be possible to reopen the oil ports and fields.
In addition, he stressed that the National Army appreciates the confidence of the Libyan people in leading the Libyan armed forces through their mandate to negotiate with the international community in order to achieve all the demands.
The National Oil Corporation, estimated Saturday, losses of oil closings at 6 billion and 738 million and 228 thousand dollars during 175 days of the closure of oil fields and ports that began in January, according to a statistic published on its Facebook page.

Militia members in Libyan Tripoli
Conflict .. "An Opportunity"
It is noteworthy that the Libyan arena has become a large stadium that may bring a lot of money to Turkey and its companies, according to what was confirmed by several Libyan officials.
Turkish President Recep Tayyip Erdogan has found in the Libyan conflict an opportunity to obtain lucrative business deals that are transmitted to Turkish companies, including those owned by his family members and businessmen close to him.
And Ankara seeks, through agreements with the government of reconciliation in Tripoli, to make Turkish companies acquire the bulk of projects in Libya, especially in the fields of construction and energy.
Accordingly, some Turkish companies announced their intention to go to Libya to start their business, including the "Karadeniz" Holding Company, which said that it would send its team to Libya within weeks to supply electricity to western Libya through the five ports of West Tripoli and Misurata, as well as the company "Karparoship" The Turkish expressed its willingness to send floating stations to help save electricity and reduce frequent interruptions.
The latest moves in this area were days ago, when Prime Minister Fayez Al-Sarraj's government held a meeting in which he discussed the return of Turkish companies and investments to Libya, to resume work on suspended projects between the two countries, and that this return be the starting point for a deliberate and balanced partnership process, according to the Saraj's government statement. .
Erdogan and his entourage
However, an in-depth research into the identity of the largest company operating or planning to work in Libya shows that it is owned by Erdogan's family or businessmen close to him and who are affiliated with the Justice and Development Party.
These companies aspire in the coming period to expand their business in Libya and obtain other contracts in the field of armament, military consulting and training, as well as security and guarding for the benefit of the Al-Wefaq government forces, in order to ensure a permanent Turkish presence in Libya.