Libyan Army: We will not back down from our war against terrorism
The spokesman for the Libyan National Army, Major General Ahmed Al-Mesmari, said Wednesday that the armed forces will not back down from the war they are waging against terrorism.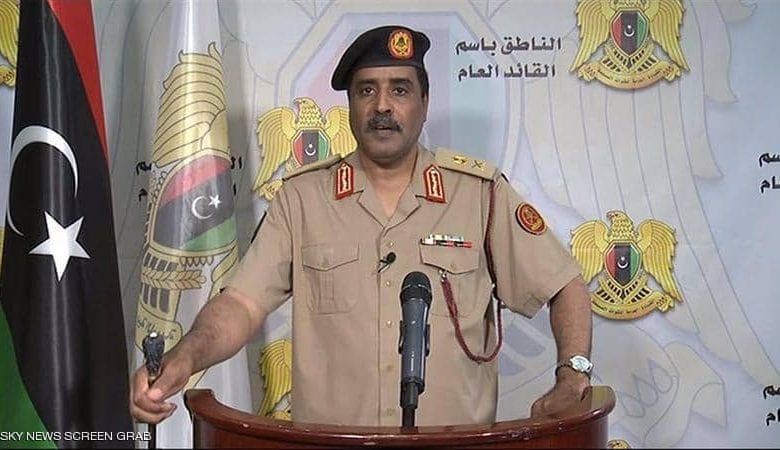 Major General Al-Mesmari clarified, during a press conference, that the military operation stopped months ago, based on the Egyptian initiative for settlement in Libya.
He added that a number of foreign mercenaries, both Somalis and Syrians, are being transferred to Al-Hisha and Al-Qadahiyah, in light of continuous Turkish support for terrorist militias.
He stressed that the men of the Libyan armed forces are always ready to repel any emergency or any attack in the army's positions in the vicinity of West Sirte, Al-Jufrah, and several other places.
He added that these mercenaries moved, on Tuesday, through "Grad" vehicles, as part of their attempt to approach the Al-Jafra area.
Last week, the Syrian Observatory for Human Rights revealed that Turkey had transferred about 350 minors from Syria to Libya, to fight in the ranks of extremist militias.