Libyan Electoral Commission delays publishing final list of presidential candidates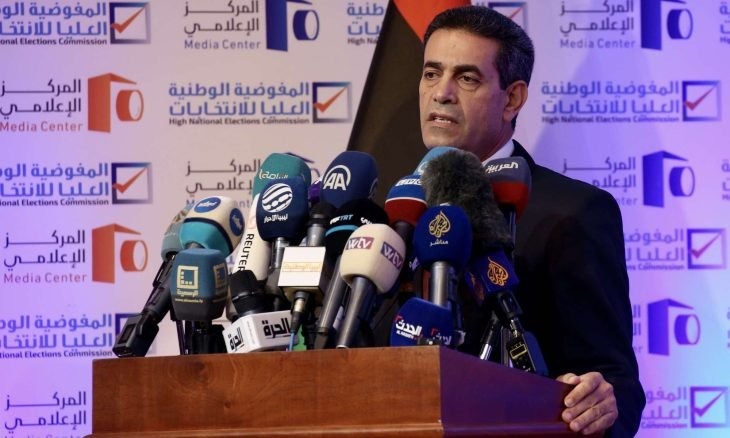 Libyan Electoral Commission postpones the publication of the final list of presidential candidates
The High National Elections Commission in Libya announced, on Saturday, the postponement of the publication of the final list of presidential candidates, two weeks before the crucial due date in the country that has been living in a state of chaos.
The Commission did not specify a new date for publishing the list, which is the last step before the start of the electoral campaign.
However, the High National Elections Commission said in a statement on its website that it still had to "adopt some judicial and other legal measures … before proceeding with announcing the final list of candidates, and moving on to announcing the start of the electoral campaign stage."
Libya is trying to overcome a major political crisis that has been going on since the fall of the Muammar Gaddafi regime in 2011 within the wave of revolutions called the "Arab Spring.
Legislative elections are expected to be held one month after the first round of presidential elections. However, many incidents marred the electoral process in recent weeks amid the aggravation of differences between political figures in the country, which casts doubt on the date of holding the decisive elections for the future and stability of Libya.
After years of armed conflict and divisions between the east and west of the country, a new interim executive authority was appointed earlier this year following a UN-sponsored dialogue, tasked with running the country until parliamentIG and presidential elections.