Libyan Parliamentary to elect a president next Monday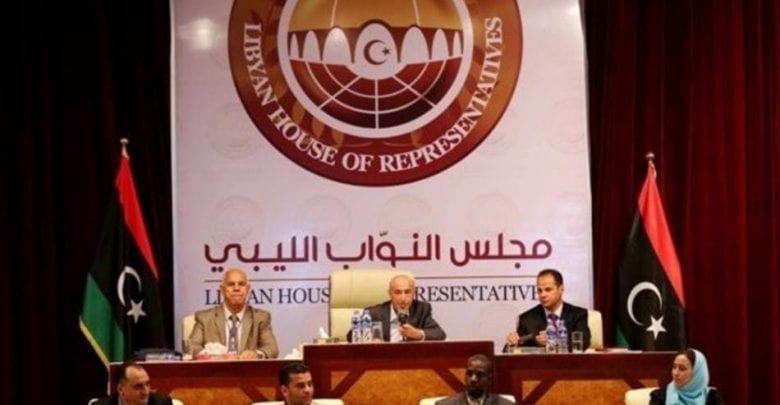 The deputies of the Libyan Parliamentary Assembly in Sabratha agreed to hold a sitting session next Monday, in a new effort to replace the Speaker of Parliament, Aqila Saleh, who has been threatened with resignation from the Libyan political zone.
In a statement to to our reporters, the Deputy Speaker of Parliament, Gabriel Ouheida, confirmed that an official session would be held next Monday to elect a new president in parliament and wait for the formation of a new government to give him confidence, noting that many deputies agreed to make it Sabratha due to lack of readiness. of the city of Sirte.
End of controversy
He added that the first and second deputies of the Speaker of Parliament expressed their intention to attend the session, ending the debate over the legitimacy of the consultation session held last Tuesday in Sabratha.
These differences reflect the challenges facing the new government led by Abd al-Hamid al-Dabaiba, which threatens to divide MPs to give them confidence in the legal deadline, in order to carry out its responsibilities.
The Sabratha session, which was held by a majority after the presence of more than 100 deputies, agreed to expel the Speaker of Parliament, Aguila Saleh, and elect a new president from Fezzan province, as a prerequisite before moving to the city of Sirte. At the time of his call to hold a conference session to give confidence in the city of Sirte, but he does not get much attention and he clashes with the situation that he is stepping down from his post.