Libyans Refuse Turkish Military Presence Extension in the Country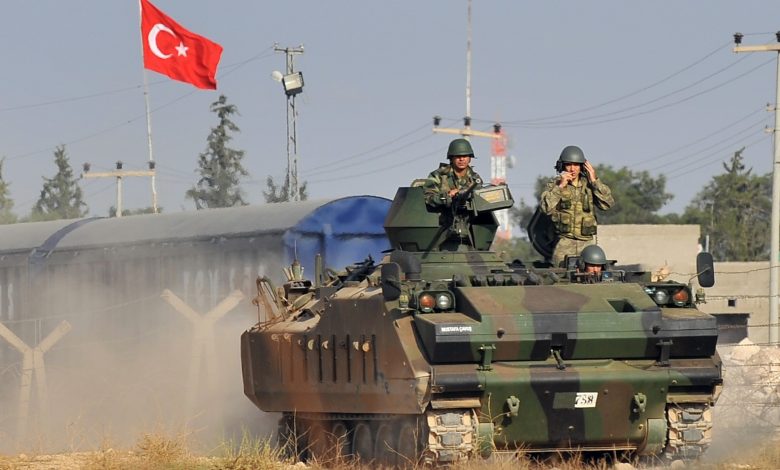 Armed militias affiliated with Turkey have practiced torture against security personnel who refused to arrest civilians in the Libyan capital, Tripoli.
The sources confirmed that the militias systematically tortured civilians in the capital, noting that they had seized the money of Libyan citizens.
Turkish intelligence has also arrested officers who made secret letters recommending the necessity of leaving Libya. While some military advisors were referred to retirement due to revealing people being trained to carry extremist ideas that will harm the country's forces in the future in prisons on malicious charges.
Ankara also imprisoned Turkish soldiers who refused to participate in military operations in Libya.
It is noteworthy that Turkey has, over the past months, increased its interventions in the Libyan file, supporting the Government of National Accord (GNA) in the face of the national army, with weapons and equipment.
It has also pumped thousands of Syrian mercenaries, and thrust them into battles in the capital, Tripoli.
The Turkish parliament approved a memorandum to extend the deployment of military personnel in Libya for eighteen months. The Turkish presidency offered the memorandum and justified it with the possibility of continuing conflict between the GNA and the Libyan army led by Field Marshal Khalifa Haftar.
In this context, the parliamentarian Zeidan Al-Zadma referred to the sinister goals behind which Turkey is seeking to extend the functions of its forces on the Libyan lands, stressing that it wants to preserve its political, economic and oil interests and continue to seize Libya's wealth in addition to preserving its influence in the western region of Libya.
He pointed out that the recent Turkish moves target the ongoing political process in the country, and the ceasefire agreement signed two months ago between the two parties to the conflict.
Al-Zadma added, in a statement to Al-Arabiya.net, that Turkey does not want a solution in Libya, denouncing the international silence regarding these moves, which he said calls for surprising and questioning.
On his part, Member of Parliament, Misbah Ouhaida, denounced the Turkish parliament's decision to extend the stay of his country's forces, describing that presence as an "invasion", warning that this step would impede the efforts of the Military Committee (5 + 5).