Liverpool fans respond to the LaLiga president … "Take care of your affairs"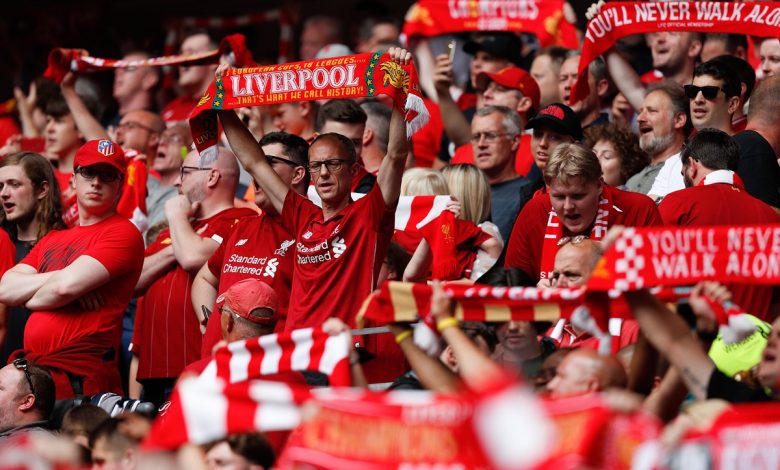 Tebas stressed the "difficulty" of Salah's transfer to La Liga due to the difficult financial conditions that Spanish clubs are going through, as a result of the outbreak of the new Coronavirus.
In statements to a TV interview, Tebas said that Salah's departure from Liverpool next summer will be extremely difficult, noting that the new Corona virus pandemic "will make his transmission difficult."
He added: "It will be difficult this summer, and I think that until now it will not be easy for him to leave Liverpool. There is not enough money for him to leave, and I do not think that we will see big transfers next summer."
He continued, saying, "I hope that Mohamed Salah will move to Barcelona or Real Madrid one day, but I think that the current difficult financial situation for the two teams makes the deal difficult in the current period," according to the Spanish newspaper "AS".
Liverpool fans expressed their thanks to Tebas on social media, where one of them said: "We thank you for confirming Salah stays at Anfield."
Another fan commented: "We hope that Salah will continue his football career with Liverpool until his retirement," while another response to Tebas: "You should only care about the Spanish League affairs, and do not approach the Premier League players."
Among the comments also, what was said by a fan, according to the British newspaper "Daily Star": "Few clubs can afford Salah."
A "mysterious" tweet by Salah's agent, Rami Abbas, sparked speculation about the future of Al-Masry's international with the "Reds".
Abbas' tweet came after the meeting between Liverpool and Chelsea in the 29th round of the English Premier League, where coach Juergen Klopp replaced his star Salah, just a quarter of an hour after the start of the second half.
The signs of astonishment and anger at Salah, then television cameras caught him showing his displeasure, on the bench.
Abbas ignited controversy and speculation about Salah's future with Liverpool when he tweeted at the moment the Egyptian international left the stadium, with only a "point".
Abbas's followers linked between the "mysterious" tweet and the sad departure of Salah, which they considered an indication of the possibility of the player leaving the castle of "Anfield" next season, according to the Spanish newspaper "AS".
Doubts surrounded Salah's future with Liverpool, even before the Chelsea match, as he had previously refused to rule out the idea of ​​moving to Real Madrid or Barcelona, ​​the two giants of Spain, in his dialogue with "AS", adding: "Nobody knows what might happen in the future."