Liverpool officially announces the departure of four players
Liverpool has announced that four players will be leaving the club when their contracts expire at the end of the season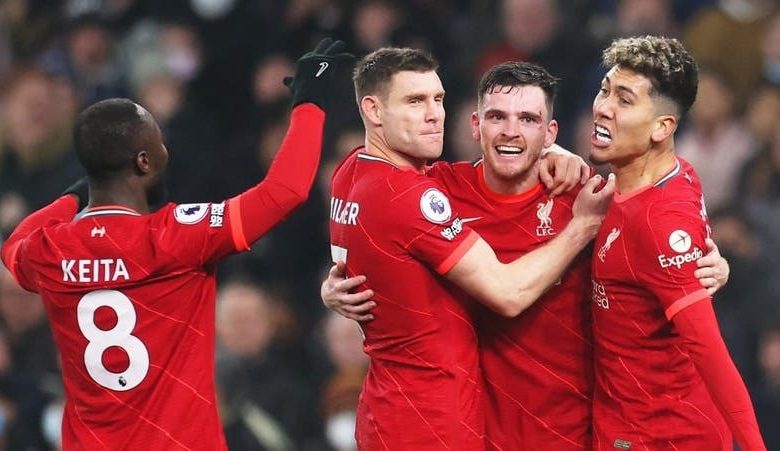 Liverpool has officially announced the departure of Roberto Firmino, James Milner, Alex Oxlade-Chamberlain, and Naby Keita as their contracts were set to expire on June 30th. The news has been communicated through the club's official social media channels.
Roberto Firmino, 31, is the most prominent player of those who will not continue at Liverpool. Key in the forward line of Jürgen Klopp's successful Liverpool side, the Brazilian has not said where he will play next season and his departure is surely the most emotional of all. The forward joined from Hoffenheim for €41 million in 2015 and leaves Anfield having scored 109 goals and 79 assists. Undoubtedly, a key figure in the trident formed with Sadio Mané and Mohamed Salah.
James Milner, 37, will leave Liverpool and is expected to join Brighton & Hove Albion as a free agent. Milner signed for the Reds in 2015 and will depart for free. Hailing from Manchester City, Milner has a record that no one else in the Premier League can match: when he scores in the Premier League, his team never loses. He leaves with 46 goals and 26 assists.
Alex Oxlade-Chamberlain, 29, signed for Liverpool in 2017 but never got continuity due to injuries. Coming from Arsenal in exchange for £38 million, the player has not communicated which club he will play for next season but has scored 18 goals and assisted 15 over the past year.
Naby Keita, 28, is likely the most disappointing signing in recent years at Liverpool. He arrived from RB Leipzig as one of the top young players in Europe, but he has not lived up to expectations since joining the club for 60 million euros. Over three seasons with the Reds, he has appeared in 129 games and scored 11 goals while assisting on 7 more. The problem for Liverpool is that he has missed 84 games due to injury and when he was on the field, he never gave that leap in quality expected from him. It is not yet known where his future lies, but rumors have surfaced that he could return to Germany.