Mali's Ousted President brahim Boubacar Keïta Is Released From Detention by by the military officers who forced him to resign as president
Ibrahim Boubacar Keïta was allowed to return to his home in the capital by the military officers who forced him to resign as president.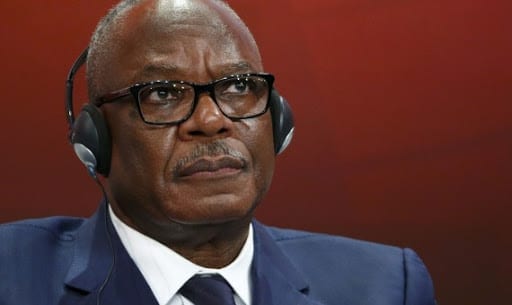 Ibrahim Boubacar Keïta, Mali's ousted president, was released from detention and driven to his home in the West African country's capital early Thursday, nine days after a military coup brought an end to his seven years in power.
A heavy security escort took Mr. Keïta to his house in Sebeninkoro, a residential neighborhood of Bamako, the latest twist since his abrupt fall last week, after military officers with guns arrested him, took him to their base and forced him to announce on television that he and his entire government had resigned.
Leaders of the coup, in announcing his release, did not specify whether the 75-year-old former president was still subject to any restrictions.
They had held him in Kati, 10 miles outside Bamako, along with his prime minister, Boubou Cissé, and several other high-ranking government officials. Mr. Cissé and the former ministers of defense and security remain in custody.
The forced resignations of Mr. Keïta and his subordinates came after several months of growing and persistent protests. The coup plotters — who refer to themselves as the National Committee for the People's Salvation — have presented themselves as having carried out the will of the people.
The coup was roundly condemned by the African Union, the United Nations, the United States and France — which has around 5,000 troops in the region. But only Ecowas, the regional organization of West African states, initially tried to insist that Mr. Keïta be reinstated, holding a video conference call attended by all the region's presidents.
The coup leaders have met with opposition figures and protest leaders, promising to hold democratic elections and find an interim president.
In negotiations with Ecowas, the leaders of the junta initially asked for a three-year transition led by a military officer. Ecowas mediators said on Wednesday that they would accept a transitional government with a civilian or retired army officer in charge for a maximum of one year, according to a statement from the Nigerian presidency. The Ecowas mediators also said they wanted Mr. Keïta freed.
There was no comment on the release of Mr. Keïta from Ecowas, but the move by the coup leaders appeared to signal a willingness to find a compromise with the regional organization. It is holding another meeting on the Mali crisis on Friday.
A popular imam regarded as the protest movement's figurehead, Mahmoud Dicko, said after the coup that he considered his fight to be over, according to a message posted on his organization's Facebook page.
Mali has a rich cultural and historical heritage, and it was long considered among Africa's most vibrant democracies. But when Mr. Keïta, known to most Malians as I.B.K., came to power in 2013, it was in the wake of another coup — one that originated from the same military base as the revolt on Tuesday.
Seen as an honest and efficient man at the time, he won by a landslide in that year's election, giving hope to many Malians who had just lived through a year-and-a-half-long crisis. Rebels returning from Libya after the fall of Col. Muammar el-Qaddafi had taken control of towns in the country's north, with jihadists also seizing on the chaos.
Malian and French troops eventually pushed back the extremists. But progress toward peace was halting, and despite a growing foreign military presence in Mali, attacks spread to the center of the country.
Mr. Keïta received much blame for his handling of security, but he also came to be seen as nepotistic and corrupt, and the last straw was a parliamentary election held in March, which many Malians believed he had manipulated.
They also resented Mr. Keïta's son, Karim Keïta, a lawmaker who symbolized the nepotism because the president had appointed him chairman of the Parliament's defense committee. Agence France-Presse reported Thursday that Karim, whose flashy and expensive habits further aroused anger in the impoverished country, had fled Mali in recent days to escape arrest by the coup plotters.
Arab Observer