Minneapolis City Council Unanimously Votes To Replace Police With Community-Led Model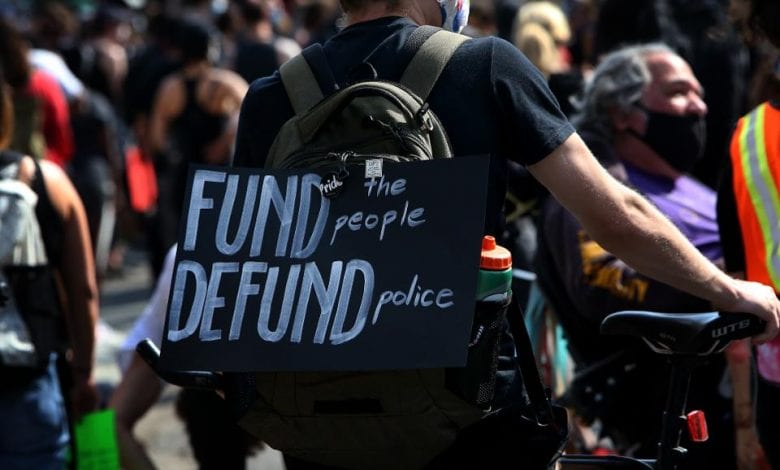 Minneapolis City Council on Friday, 18 days after the death of George Floyd, unanimously passed a resolution to replace the police department with a community-led public safety system.
KEY FACTS
This past Sunday, a veto-proof majority of the council announced plans to disband its police department and invest in community-based public safety programs.
According to Friday's resolution, the city council will begin a year-long process of engaging "with every willing community member in Minneapolis" to develop a new public safety model.
"We acknowledge that the current system is not reformable — that we would like to end the current policing system as we know it," council member Alondra Cano said.
The council declared it would create a "transformative new model" of public safety in the city.
A "Future of Community Safety Work Group," will be formed and will include staff from city departments, including the offices of violence prevention and civil rights.
The council also voted unanimously on Friday to end the local emergency order that had been declared due to protests in the wake of Floyd's death. 
KEY BACKGROUND:
Although the city's mayor, Jacob Frey, has stated he does not endorse the full abolition of the police, he said this week he supported "massive structural reform to revise a structurally racist system." However, the city council was unanimous in their decision. "The murder of George Floyd on May 25, 2020, by Minneapolis police officers is a tragedy that shows that no amount of reforms will prevent lethal violence and abuse by some members of the Police Department against members of our community, especially Black people and people of color," wrote five council members in the resolution. The council has commissioned a new workgroup to deliver recommendations by July 24 on how to engage with community stakeholders to transform the public safety system.
TANGENT:
Several Minneapolis police officers issued a public letter Thursday condemning the killing of George Floyd, embracing Chief Medaria Arradondo and vowing to work toward regaining public trust. The letter, obtained by the Star Tribune, says it represents how the "vast majority" of Minneapolis police officers feel. "We want to work with you and for you to regain your trust," it reads.
CHIEF CRITIC:
President Trump has been a frequent and vocal opponent of defunding the police, tying Democrats, and former vice president, Joe Biden, to the proposal, which has mostly been espoused by left-wing activists. "Sleepy Joe Biden and the Radical Left Democrats want to "DEFUND THE POLICE," Trump tweeted Sunday. "I want great and well paid LAW ENFORCEMENT. I want LAW & ORDER!" During a roundtable discussion with law enforcement officials on Monday, Trump said, "There won't be defunding, there won't be dismantling of our police and there is not going to be any disbanding of our police."