Mohamed Salah.. Among the best formation in the history of Africa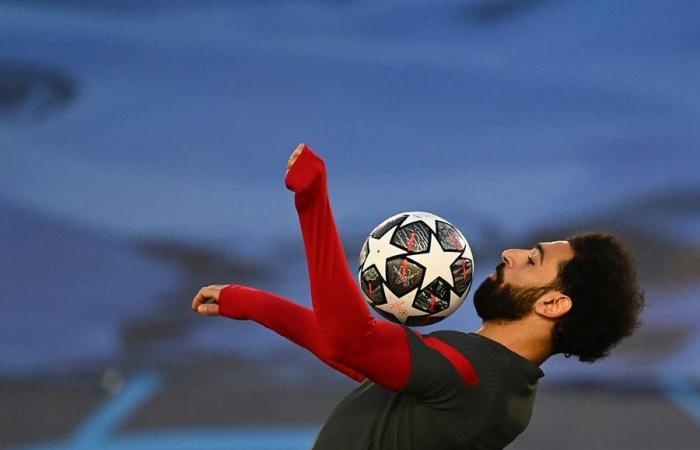 The British website "Give Me Sport" put the best formation of players in the history of the African continent, which included 3 Egyptian players, led by the Liverpool winger and striker, Mohamed Salah.
The site chose the former Egypt goalkeeper, Essam El-Hadary, as the best goalkeeper in the history of Africa, as well as Al-Ahly club defender and current Egypt national team manager, Wael Gomaa.
And Mohamed Salah, in the center of the right wing and on the left, put his Liverpool colleague, Sadio Mane, and they are the only two players who are still playing so far from the squad that included former players.
Essam ElHadary
As soon as the former Côte d'Ivoire striker, Didier Drogba named El-Hadary as his best opponent ever, the Egyptian goalkeeper, who won with Al-Ahly and his country's team all possible tournaments, emerged to become the oldest player in the history of the World Cup when he appeared at the age of 45 in the World Cup Russia 2018.
Wael Gomaa
He was always present in Egypt's victories in the African Cup of Nations in 3 years (2006, 2008 and 2010), and Gomaa is widely considered the greatest African defender in history and won the African Champions League title 6 times with Al-Ahly.
Mohamed Salah
It was no secret at all that the Egyptian Salah is one of the best players in the world, but his amazing start to the season, scoring 15 goals in just 13 games, made everyone sit up and take notice.
The site said: "Only time will tell whether the 29-year-old will become the undisputed best in Africa, but for a guaranteed start he is among the 11 greatest players on the continent ever."
"Do we need a justification for his choice? Forget everything we've been saying about his crazy records and his brilliance, go to YouTube and see how talented he is."
3 Egyptians, including Mohamed Salah.. the best formation in the history of Africa
The best formation in the history of Africa came as follows:
Goalkeeper: Essam El-Hadary (Egypt).
Defenders: Samuel Cavour (Ghana), Wael Gomaa (Egypt), Kolo Toure (Cote d'Ivoire).
Midfield: Sadio Mane (Senegal), Abedi Pele (Ghana), Yaya Toure (Côte d'Ivoire), Mohamed Salah (Egypt).