Morales expresses coup fears, issues call for defense of democracy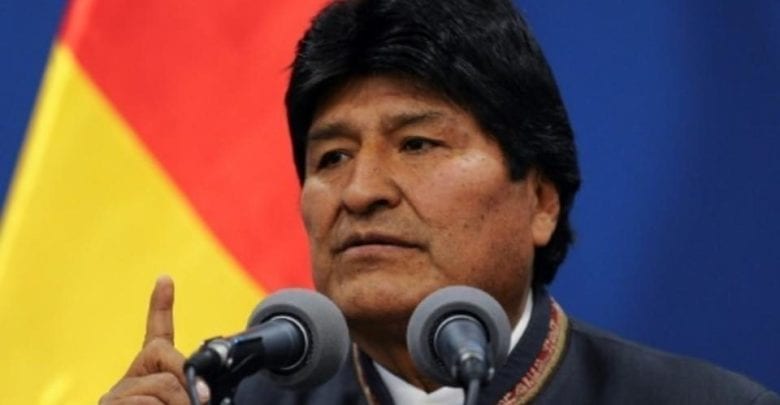 Bolivian President Evo Morales has urged citizens to defend democracy in the face of what he termed a coup attempt against the constitutional order, after police were seen joining opposition-led protests in many places across the country.
"Our democracy is in danger due to the coup launched by violent groups, which are attacking the constitutional order," Morales tweeted on Friday.
The President also sought the international community"s attention over the "attack on the rule of law", Efe news reported.
"I call upon our people to peacefully protect the democracy and the Political Constitution of the State, in order to preserve peace and life as entities greater than any political interests," he said.
Morales added the unity of the people "would ensure the country"s welfare and social peace".
Police insubordination, dubbed "mutinies", against the government spread to many parts of the country on Friday, although the government insisted that it had no intention of deploying the armed forces in response.
Groups of people gathered outside police stations and military barracks in different parts of Bolivia, urging the officers and soldiers to take the side of the anti-government protests.
Morales" tweet came after the Ministry of Foreign Affairs issued a similar statement, blaming the opposition and civic committees for the unrest in the country.
The Bolivian government has been facing widespread protests after the opposition alleged fraud in the counting of votes for the October 20 elections, with Morales being declared an outright winner in results even though the two main candidates had seemed to be heading for a runoff.
The opposition has been demanding Morales" resignation and fresh elections.
At least three people have been killed in clashes between the President"s supporters and detractors since October 21, while 383 people have been injured.