Morocco, Israel sign defense deal amid normalized ties in Rabat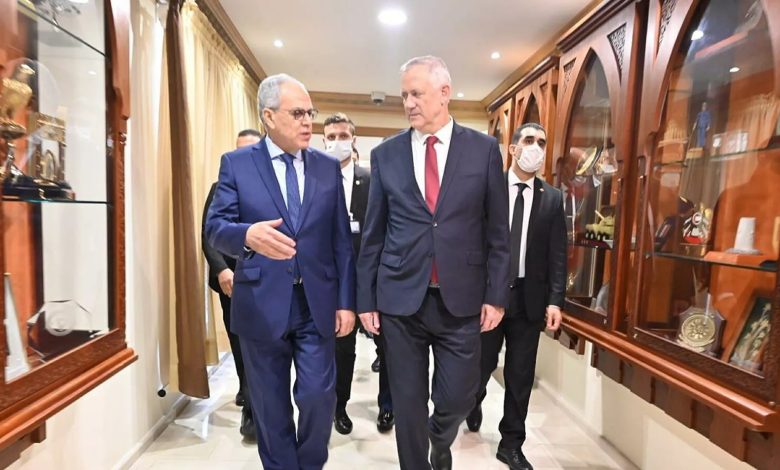 Israel and Morocco signed a memorandum of understanding (MoU) on security during Israeli Defense Minister Benny Gantz's visit to the North African country, according to the Israeli Defense Ministry on Wednesday.
In a statement, the ministry said the MoU was signed by Gantz and his Moroccan counterpart Abdellatif Loudiyi, describing the deal as "pioneering".
"The agreement provides a solid framework that formalizes defense relations between the two countries, and lays a foundation that supports any future cooperation," the statement read.
The ministry hailed the agreement as "an important step in deepening relations between Israel and the Kingdom of Morocco, with the two already benefitting from increased economic cooperation, bilateral tourism, and warm people-to-people relations."
It also noted that the deal will get both country's defense institutions "enjoy increased cooperation in the fields of intelligence, industrial cooperation, military training, and more."
According to the statement, the two ministers "reiterated the importance of strengthening bilateral cooperation".
Gantz underscored "the important role of the Kingdom of Morocco in maintaining regional peace and stability while also underlined the need to further expand normalization and peace agreements with new partners," the statement said.
The Times of Israel newspaper, citing an Israeli official, described the MoU as "the first such agreement between Israel and an Arab state ever".
The official said that despite Israel's close security ties with Jordan and Egypt, there is no MoU with the duo, which makes Tel Aviv's deal with Rabat "unprecedented."
The deal "formalized the defense ties between the two countries, allowing for smoother cooperation between their defense establishments and making it easier for Israel to sell arms to the North African kingdom," the newspaper said.
Gantz's visit, however, has drawn condemnations from human rights associations in Morocco.
Gantz arrived in Morocco late on Tuesday for a two-day official visit, the first such visit by an Israeli defense minister to the North African country.
On Dec. 10, 2020, Israel and Morocco announced the resumption of diplomatic relations between them after they were suspended in 2002 following the second Palestinian intifada, making Morocco the fourth Arab country to normalize relations with Israel in 2020 after the United Arab Emirates (UAE), Bahrain, and Sudan.
Since then, an Israeli embassy has been opened in Morocco during a visit by Israeli Foreign Minister Yair Lapid to Rabat last August. The Moroccan liaison office in Tel Aviv was also reopened, and a direct flight between the two countries was launched.