Mozambican ambassador: "There is No Europe Without Russia"
Moscow has a pivotal role in creating a multipolar world because of its significant influence in energy production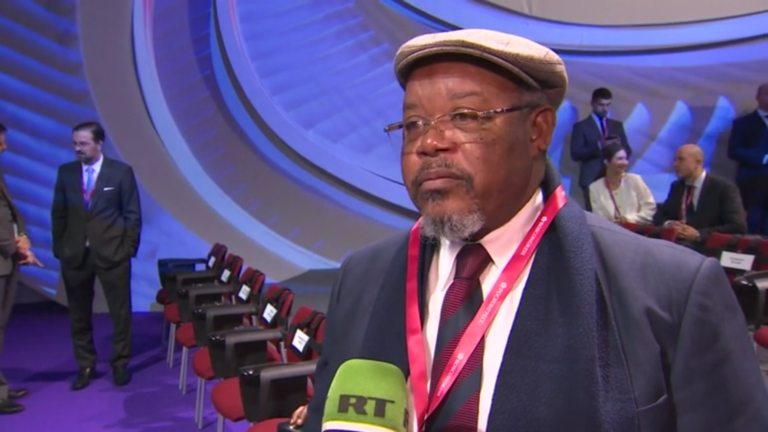 The importance of Russia's role in the energy sector cannot be overlooked, and it will remain significant in this field, Dr. Jose M. Katupha, Mozambique's ambassador to Russia, told RT on Wednesday, during the Russian Energy Week forum. 
Russia's significant influence in the energy sector makes it "an important player in creating a multipolar world," Ambassador Katupha said. He believes that when it comes to energy production, nothing "can go without Russia" and Moscow "is playing its right role in the world today."
"There is no Europe without Russia," the ambassador stated, adding that Mozambique is waiting to secure more cooperation in the energy sector.
The 6th annual Russian Energy Week forum kicked off in Moscow on Monday, October 9, and will conclude Friday, October 13. 
The forum has attracted over 4,000 guests from more than 60 countries and territories.
The new energy realities are the focus of this year's forum. The main topics for discussions included the formation of global prices for energy supplies and raw materials, the development of the global oil industry, climate change, and the use of digital technology in the fuel and energy sector.
Burkina Faso, Mali, South Sudan, and other African countries have sent delegations to the forum.
The West African nation plans "to build nuclear power plants by 2030, thus solving the energy deficit problem," the minister said, according to TASS. He noted that Burkina Faso's industrial sector needs this energy. 
Simon Pierre Boussim, Burkina Faso's minister of energy, mines and careers, stated that his country plans to construct a nuclear power station in the country by 2030.
"We are already developing cooperation with our Russian partners. And within this Russian energy week we plan to make commitments to see how to make up for our energy deficit," the minister added. According to the Burkinabe news agency AIB, Rosatom and the Ministry of Energy of Burkina Faso are set to sign a memorandum of understanding on the construction of the nuclear power plant.