Mufti of Terror attacks Libya's foreign minister, Naglaa Al-Manqoush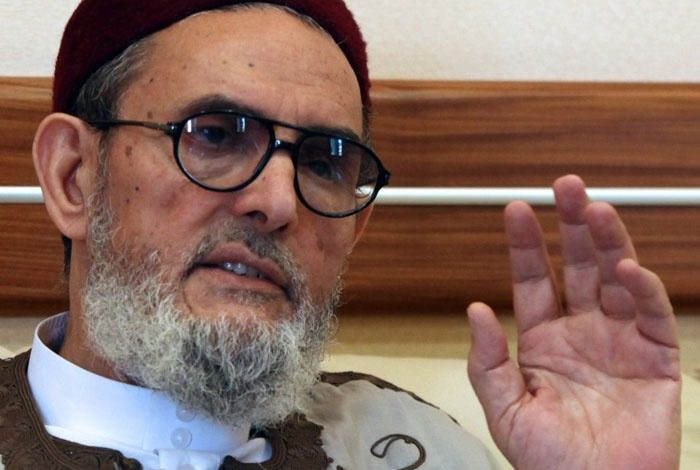 The isolated Mufti of Libya, Sadiq al-Ghariani, issued a call to the "Volcano of Anger" militia to come out against the Libyan Foreign Minister, Naglaa Al-Manqoush and he described her as "rude who serves the enemy's project," in light of her call for the exit of Turkish forces and mercenaries from her country.
This comes within the framework of a fierce campaign led by Turkey's allies and men in Libya led by the Brotherhood against Manqoush because of its insistence on demanding the withdrawal of foreign forces and mercenaries from the country, and pressure to remove her from her post, amid demands for her expulsion from the capital, Tripoli, in response to her refusal to continue the Turkish presence on the land of Libya.
Al-Gharyani, who resides in Turkey and is described in Libya as "the Mufti of sedition, terrorism and blood", during his most recent television appearance on the "Tanasuh" channel, rejected the statements of the Minister of Foreign Affairs Al-Manqoush, and claimed that she "denied Turkey's beauty and preference over Libya" after her intervention to support the Government of National Accord. , Considering that "those who said it do not deserve respect, and his behavior indicates that he is not entitled to responsibility."
Al-Gharyani, who is famous for his fatwas and pro-Turkish positions and its president, Recep Tayyip Erdogan, is considered one of the most important partisans and defenders of terrorist groups, and since 2012 he has worked as a mufti of these organizations in Libya, which committed several violent crimes and murders based on his fatwas.
Al-Gharyani continued his attack and incitement against Al-Manqoush, calling on the people of Tripoli and the forces of what is known as the "volcano of anger" to come out forcefully to denounce these statements and object to them and not to remain silent on "these nonsense and vanities" because they are "siding with the enemy," in exchange for thanking Turkey and supporting the survival of its forces in Libya.