Nasry Asfoura Palestinian origin may elected today as the president of Honduras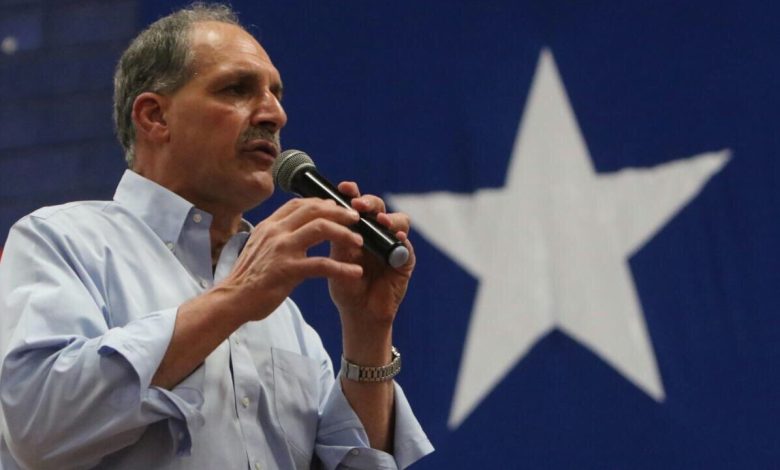 The second Palestinian of origin, after "Naguib Bouqila", president since mid-2019 for El Salvador, will try his luck today, Sunday, to win the presidency of the largest country in Central America with a population of 10 million, which is Honduras, which borders Guatemala, El Salvador and Nicaragua, where its authorities called for 5 million and 200 thousand, to cast their votes to elect A new president, in addition to 128 deputies, as well as 298 mayors, then 20 members of the "Parliament of Central America" ​​known as the Parlacen consisting of Honduras, Panama, Guatemala, El Salvador, Nicaragua and the Dominican Republic.
In Honduras, they call Tito a bird, who has been the candidate for the ruling "National Party" for 12 years, succeeding current President Juan Orlando Hernández and taking over from him the first position on January 27. If he defeats 12 candidates, none of them has any chance of winning, except A left-leaning woman, polls give her 17% more votes than him, but the polls always have surprises.
Nasry Asfoura, who is married to a Honduran woman, has 3 daughters, one of whom got married last September, and we see him in a video presented by "Al Arabiya.net" below, dancing with her at her wedding. He has been the mayor of Tegucigalpa since 2014, where he was born 63 years ago, to a Palestinian father named Nasry Juan Asfura and a Honduran mother, he holds a Bachelor of Science from a local college, and a civil engineering graduate from the National University of Honduras, according to his biography of a businessman 1.85 meters tall.
His competitor, who is a year younger than him, is Xiomara Castro, the candidate for the "Freedom and Re-establishment" party and mother of five children, from her husband, former President Manuel Zelaya, who elected him in 2006, then a civil-military alliance joined forces to overthrow him at the dawn of June 28, 2009, to visit Cuba a year after his election And for his closeness to the late Venezuelan dictator Hugo Chávez in 2013 with cancer, which made him worry the United States, especially when he annexed Honduras, which has an area of ​​more than 112,000 square kilometers, to the so-called "Bolivarian Alliance for the Peoples of Our America" consisting of 10 countries and regions in Latin America and the Caribbean governed by Leftist regimes, including Cuba, Venezuela, Nicaragua and Bolivia.
Hezbollah is a terrorist and the embassy in Jerusalem
For these very reasons, the allies rose up against "Zelaya" and sent hundreds of soldiers, surrounded his headquarters in the capital, "Tegucigalpa" and disarmed his guards, then took him to its international airport, and expelled him to Costa Rica, to return in 2011 and reside in Honduras, which he found changed after him, and things turned around. In contrast to what it was before, to the extent that last June it became the fourth country to move its embassy in Israel from Tel Aviv to occupied Jerusalem, and a year earlier, the Lebanese "Hezbollah" was declared a terrorist organization.
Asfora, who campaigned under the slogan Papi a la Orden, meaning "A Pope at your command" or "at your service" and the like, focused in his campaign on combating drug smuggling and taking care of education and health, as well as developing the economy and investment fields, supporting farmers and increasing job opportunities, to reduce the biggest problem, its summary 59% of the population suffers from poverty, and millions of young people dream of immigrating to the United States and elsewhere. He also promised to combat the various crimes that the country suffers from, making it one of the most dangerous among countries, as one murder is committed for every 100,000 people, so an army of 42,000 soldiers and police will supervise the course of things during voting and vote counting.
However, candidate Chiomara Castro, who holds a Bachelor of Business Administration from a local institute, and we see her in a video presented by "Al Arabiya.net" above, promised several times in her election campaign that she would make changes in Honduras, which celebrated last September 15 the 200th anniversary of its independence in 1821 on Spain, including the declaration of the country as a "democratic socialist state", perhaps in the style allied with Iran and hostile to the United States in Venezuela.