NATO Secretary General Jens Stoltenberg: Bakhmut May Fall 'In Coming Days'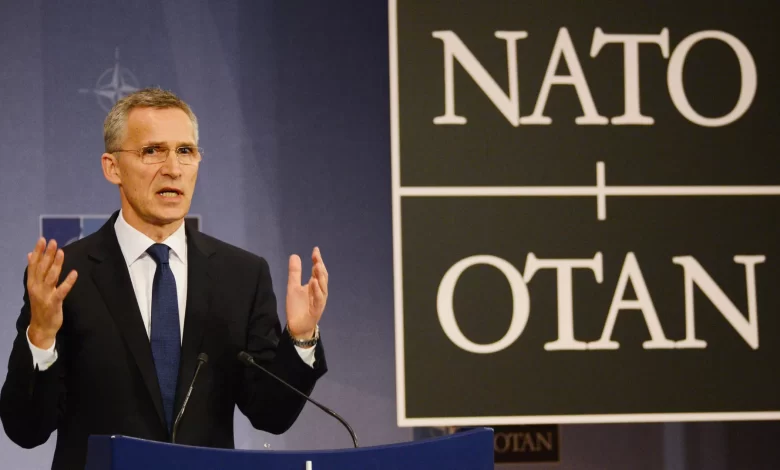 NATO Secretary General Jens Stoltenberg warned Wednesday that the devastated eastern Ukrainian city of Bakhmut may fall into Russian hands in the coming days following months of intense fighting.
"What we see is that Russia is throwing more troops, more forces and what Russia lacks in quality they try to make up in quantity," Stoltenberg told reporters in Stockholm on the sidelines of a meeting of EU defense ministers.
"They have suffered big losses, but at the same time, we cannot rule out that Bakhmut may eventually fall in the coming days."
The head of the Western military alliance, which backs Ukraine, insisted "it is also important to highlight that this does not necessarily reflect any turning point of the war."
"It just highlights that we should not underestimate Russia. We must continue to provide support to Ukraine," he said.
Russia's Wagner mercenary group claimed Wednesday to have captured the eastern part of Bakhmut, the industrial town where fighting between Russian and Ukrainian forces has raged for months.
The announcement came after Ukrainian President Volodymyr Zelenskyy warned that if Bakhmut fell, Moscow would gain an "open road" for offensives deeper into the country.
The intense fighting around Bakhmut has been the longest and bloodiest in Russia's more than year-long invasion, which has devastated swathes of Ukraine and displaced millions of people.
EU ministers were discussing plans to ramp up defense production and rush ammunition to Ukraine as it burns through thousands of howitzer shells each day.
"This is now a war of attrition, which is a battle of logistics," Stoltenberg said.
"The current rate of consumption compared to the current rate of production of ammunition is not sustainable, and therefore we need to ramp up production."
He welcomed the push by the EU, which shares 21 members states with NATO, to bolster defense output.
"But we need to do more because we need to ensure that Ukraine gets the ammunition it needs to defend itself against Russia's war aggression, and we need to replenish our own stocks."
"This is something we're working on. We have seen important steps already being taken," he said.