NATO warns about China's ambitions and it's nuclear arsenal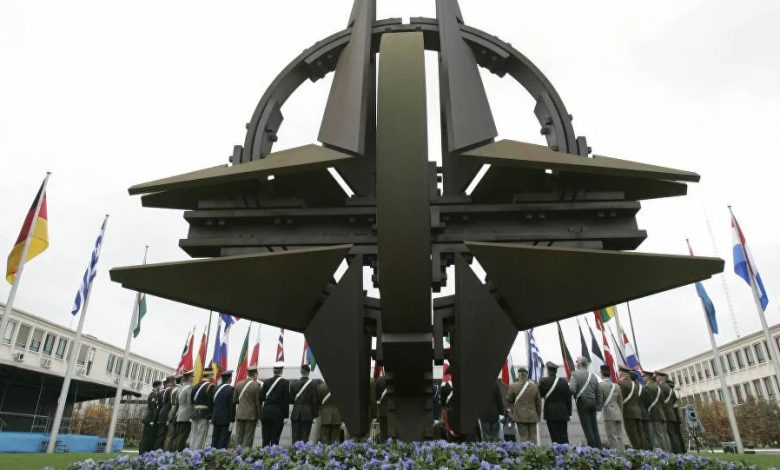 Nato leaders meeting for a summit in Brussels have warned of the military threat posed by China, saying its behavior is a "systemic challenge".
Nato chief Jens Stoltenberg warned China was "coming closer" to Nato in military and technological terms.
China, they said, was rapidly expanding its nuclear arsenal, was "opaque" about its military modernisation and was co-operating militarily with Russia.
But he stressed the alliance did not want a new Cold War with China.
Nato is a powerful political and military alliance between 30 European and North American countries. It was established after World War Two in response to the threat of communist expansion.
In recent years, the alliance came under strain as leaders debated its purpose and funding.
Tensions grew during the presidency of Donald Trump, who complained about his country's financial contributions to the alliance and questioned the US commitment to defend European partners.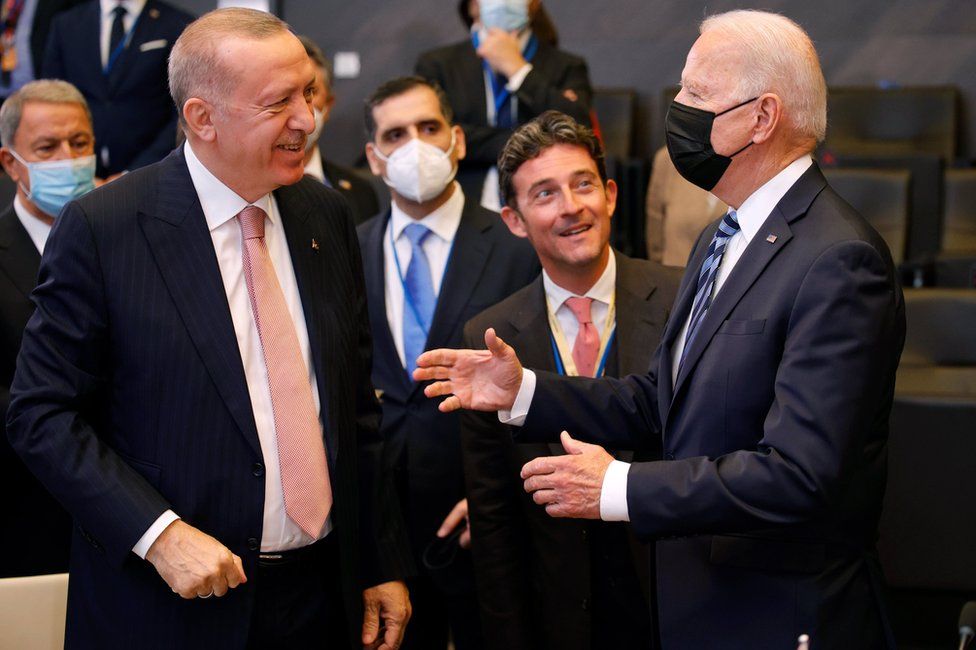 It is his successor Joe Biden's first Nato meeting since taking office, and the new president has sought to reassert American backing for the 72-year-old alliance.
"I want to make it clear: Nato is critically important for US interests," Mr Biden said.
The Nato leaders also agreed to keep Kabul airport running as the US and its allies withdraw troops from Afghanistan.
His country, he said, had a "sacred obligation" to observe Article 5 of Nato's founding treaty, which commits members to defend each other from attack.
Why is Nato focusing on China?
According to the summit's communiqué (concluding statement), China's "stated ambitions and assertive behaviour present systemic challenges to the rules-based international order and to areas relevant to Alliance security".
"We remain concerned with China's frequent lack of transparency and use of disinformation," it says.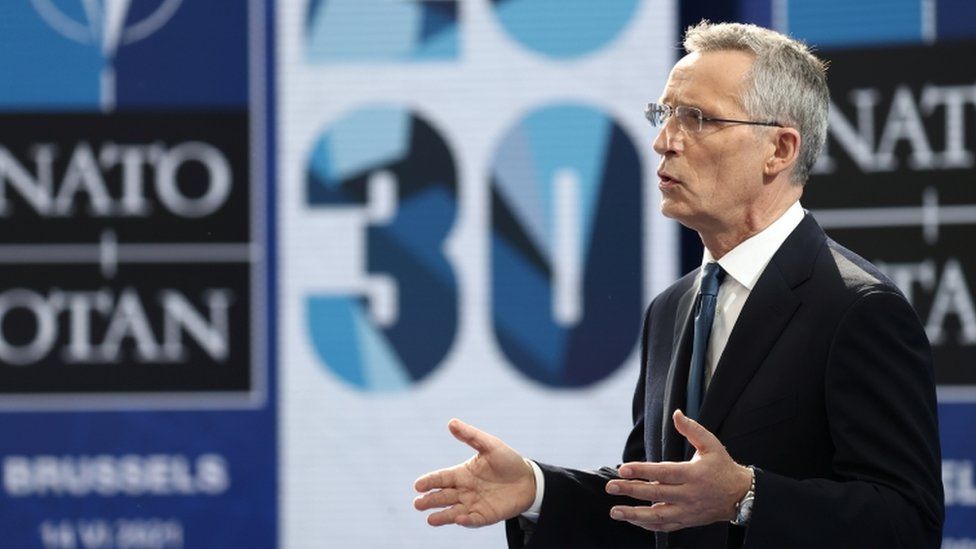 Mr Stoltenberg told reporters: "We're not entering a new Cold War and China is not our adversary, not our enemy."
But, he added, "we need to address together, as the alliance, the challenges that the rise of China poses to our security".
China is one of the world's leading military and economic powers, whose ruling Communist Party has a tight grip on politics, daily life and much of society.
Nato has become increasingly concerned about the growing military capabilities of China, which it sees as a threat to the security and democratic values of its members.
In recent years, the alliance has also grown wary of China's activities in Africa, where it has set up army bases.
What is Nato?
The North Atlantic Treaty Organization, known as Nato, is the world's most powerful regional defence alliance
It was set up in 1949, after World War Two, to counter the threat of communist expansion
It was founded on the principle of collective defence between allies
It originally had 12 members, but now has 30
UK Prime Minister Boris Johnson said: "When it comes to China, I don't think anybody around the table wants to descend into a new Cold War with China."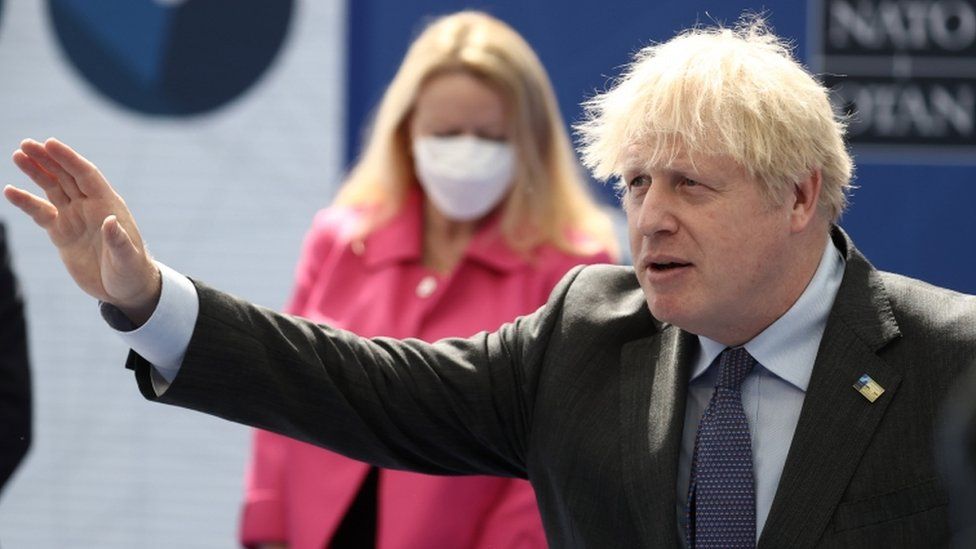 Nato's tough message on China followed criticism of the country by the G7, a group of major economies that met for a summit in England last week.
In a communiqué G7 leaders criticised China for alleged human rights abuses and demanded a transparent investigation of the origins of Covid-19 in the country.
In response, China accused the G7 of "lies, rumours and baseless accusations" in a statement through its embassy in the UK.
What was agreed about Afghanistan?
America and its Nato allies have been withdrawing troops from Afghanistan since President Biden announced in April that all US forces would leave the country by 11 September.
They have been deployed there for nearly 20 years, initially in response to the 9/11 attacks on America.
In the communiqué, Nato says it will provide "transitional funding to ensure continued functioning of Hamid Karzai International Airport", "recognizing its importance to an enduring diplomatic and international presence, as well as to Afghanistan's connectivity with the world".
Since the announcement there has been a surge in violence across the country which the government, the US and Nato blame on the Taliban, a hardline Islamist movement.
Alliance member Turkey has offered to guard and operate the airport after other troops leave.
The alliance also promises to continue to provide training and financial support for Afghanistan's security forces.
Climate change, cyber-security and Russia were also on the agenda for the Brussels summit.