Netanyahu and Gantz Announce Formation of National Emergency Government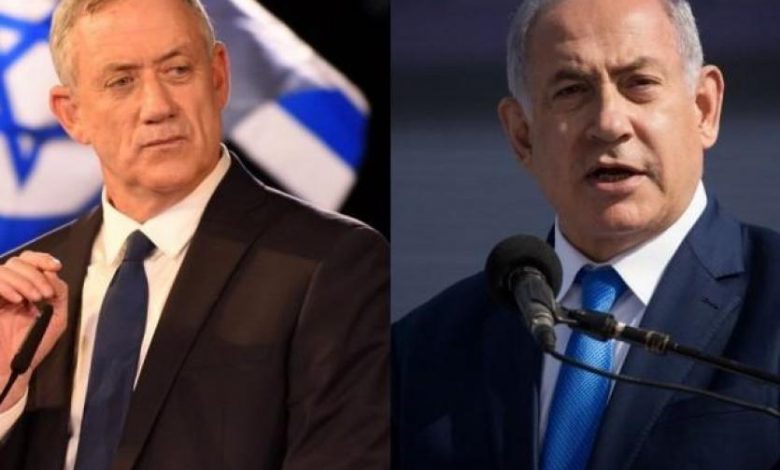 In an unexpected political turn of events, Israeli Prime Minister Benjamin Netanyahu and Blue and White leader Benny Gantz have announced the formation of a national emergency government. This announcement comes amidst the intensifying conflict with Hamas now entering its fifth day.
Also included in the agreement is the addition of five ministers without portfolios from the Blue and White party to the security cabinet. This agreement ensures the preservation of a place for opposition leader Yair Lapid, reflecting a political willingness to include diverse voices during these turbulent times.
Under the proposed cabinet, Netanyahu, Gantz, and Defense Minister Naftali Bennett will serve as the key figures. They will be overseen by observers Ron Dermer and Gadi Eizenkot. The Knesset is scheduled to convene tomorrow to approve the establishment of this emergency government.
The announcement of this emergency government follows a postponed meeting between Netanyahu and Gantz. After lengthy discussions and a protracted cabinet meeting, the two leaders finally met today. Gantz, known for his firm stance, insisted on the formation of an efficient and leak-free emergency cabinet, a demand that seems to have been met with agreement.
This emergency government has been formed in response to the escalating war with Hamas. The cabinet will be responsible for shaping Israel's strategy in the ongoing battle. Notably, the agreement leaves a place in the war cabinet for opposition leader Yair Lapid, provided far-right ministers Itamar Ben-Gvir and Bezalel Smotrich are not involved in security issues. The government's stated goal is the elimination of Hamas.
This new government, agreed upon by all participants, will be a national emergency government. Its formation underscores the severity of the conflict with Hamas, as well as the need for political unity and decisive action. While the future is uncertain, this development provides a glimpse into the potential shifts in the Israeli political landscape and its approach towards managing escalating conflicts.