Neymar 'loses €1million' in online poker and fake cries before laughing and saying: 'I'm going to put this on YouTube'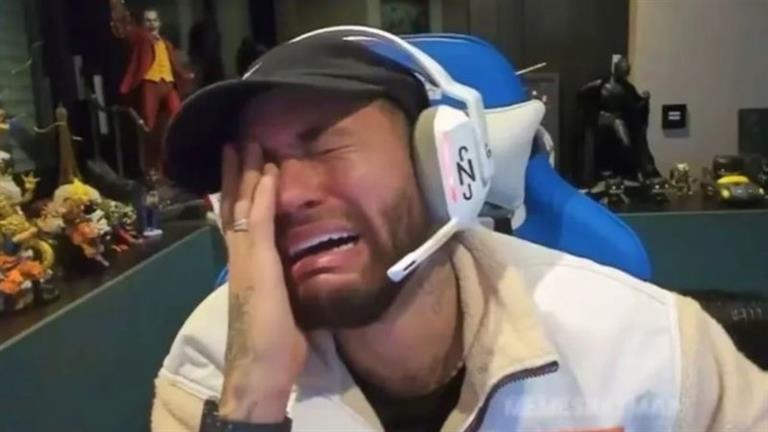 Injured Paris Saint-Germain star Neymar had a rough night, first seeing his Twitter account hacked, and then losing big while playing poker.
The Brazil icon is out for the season following ankle surgery in March, and is spending some of his time with his second love, poker.
Neymar has regularly been spotted in casinos, even taking part in the European Poker Tour where fellow competitors suggested he could make it professionally.
When he's not at a table, he often tries his hand in online games on his Twitch platform, taking home an impressive haul.
However, that wasn't the case on Thursday night when the 31-year-old lost €1million [around £880,000], Brazilian outlet Globo Esporte reports, and proceeded to fake cry and then scream.
A mock Titanic theme began to play when the realisation set in, a tune regularly used on social media during moments of sadness.
He then said 'oh f***' with a laugh before joining in with the out of tune flute music.
One of his fellow players said that he went 'from a million to zero in 60 minutes', before Neymar joked: "I'm going to put this on YouTube."
The PSG forward was last spotted at a poker table after his side's Champions League first leg defeat to Bayern Munich, and teammate Kylian Mbappe made some headline comments.
The Frenchman said: "For the return game, the important thing is that we all eat and sleep well," but he later denied it was criticism of Neymar.
Meanwhile manager Christophe Galtier later added: "I spoke to Neymar and told him what I thought. He has the right, on his day off, to play poker."
The €1m loss wasn't his only moment of drama during the night, though, with his Twitter account hacked.
Among a number of uncharacteristic messages one directed at a Brazilian news outlet read: "F*** you, I hate you."