Neymar renews his contract with PSG to 2026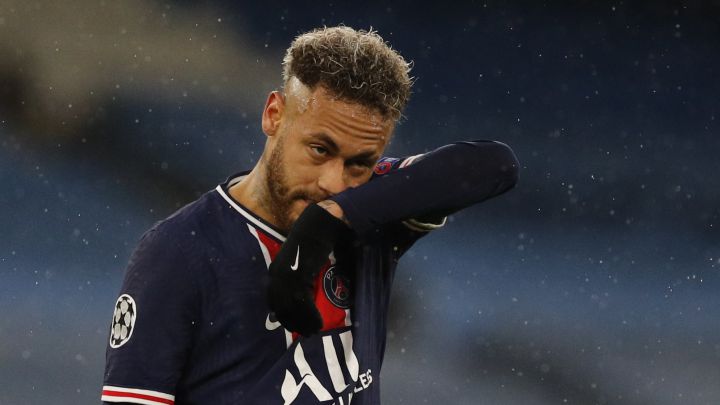 The Neymar-contract soap opera at PSG appears to have reached its final chapter. According to French outlet L'Equipe, on the front page of its Saturday edition, PSG are about to announce that the Brazilian star will renew with the club through to 2026. Neymar's existing deal was due to expire in 2022 and the delay in signing a renewal led, of course to a wave of rumours about a possible return to Barcelona, despite the fragile economic situation of the Catalan giants.
Neymar renewal good for Real Madrid
The renewal of Neymar is good news for Real Madrid, in their quest to sign PSG's Mbappé, given that the club were completely unwilling to contemplate losing both the stars. Once Neymar's renewal is confirmed the French striker should have a somewhat easier path to fulfilling his dream of playing at the Bernabéu.
Barcelona's Neymar hopes dashed
With the revelation that Neymar will be staying at PSG until 2026, Barcelona have to face the reality that the Brazilian star will not be returning to the Camp Nou. In 2019, then president Bartomeu tried to bring the player back, but PSG refused to negotiate; new president Laporta was still keen however to reunite Neymar and Messi.
Laporta was aiming to pull together 100 million euros to bring him back, with the idea of a triple boost for Barça: raise the brand value of Barcelona, improve the team's football and results, and please Messi, who has wanted to play alongside Neymar again since the Brazilian left in 2017. But no, Neymar in principle is staying put at PSG until he turns 34.