Niger Military Coup Overthrows Government ans President Mohamed Bazoum
Members of Niger's military say they have removed President Mohamed Bazoum from power and overthrown his government in an apparent coup attempt.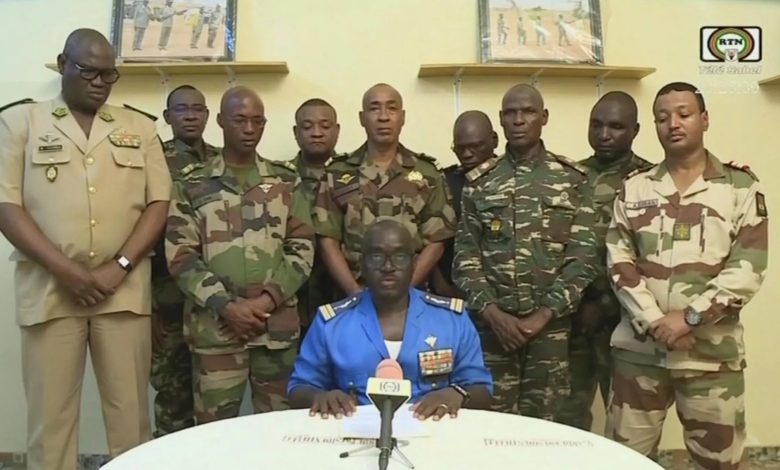 NIn a televised address late Wednesday, Colonel-Major Amadou Abdramane said defence and security forces had decided to "put an end to the regime that you know due to the deteriorating security situation and bad governance".
Surrounded by nine other uniformed soldiers, Abdramane said Niger's borders are closed, all institutions in the country are suspended, and a 10pm to 5am curfew is imposed on the entire country, until further notice.
Surrounded by nine other uniformed soldiers, Abdramane said the decision to overthrow President Mohamed Bazoum's government "follows the continued deterioration of the security situation, poor economic and social governance".
He spoke hours after presidential guards, lead by by General Omar Tchiani, took over the presidency.
Regional leaders organised a mediation mission to prevent a coup, but the president was not released after talks broke down.
Bazoum became Niger's first president to take power in a democratic transition in the country, a former French colony that has gone through four military coups since independence in 1960.
France condemns coup attempt
France joined other Western and regional leaders in condemning the attempted coup, saying it condemned any attempt to seize power through violence in Niger.
Foreign ministry spokesperson Anne-Claire Legendre said Paris was watching the situation carefully, but "condemned attempts to take power by force."
France, she said, joined African Union calls to restore the integrity of democratic institutions.
France has decided in recent months to move troops to Niger to launch anti-jihadist operations after it completed the withdrawal of thousands of troops from Mali.
Niger has become a key ally for Western powers in the fight against jihadist insurgencies and in keeping in check irregular migration from sub-Saharan Africa, but has faced growing pressure from the new juntas in charge of neighbouring Mali and Burkina Faso.
About 1,000 to 1,500 French soldiers are based in Niamey,.
An updated travel advisory from the French ministry said the 1,200 citizens in the country should be vigilant and limit their movements.