Niger's Junta Shuts Airspace, Accuses Nations Of Plans To Invade The Country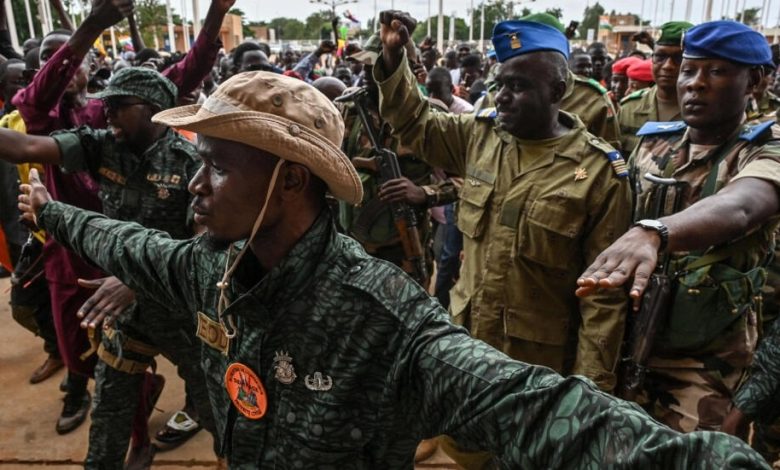 Niger's mutinous soldiers closed the country's airspace and accused foreign powers of preparing an attack, as the junta defied a deadline to restore the ousted president and said any attempt to fly over the country will be met with "an energetic and immediate response."
A spokesman for the coup leaders, Col. Maj. Amadou Abdramane, warned of "the threat of intervention being prepared in a neighboring country" and said Niger's airspace is closed until further notice. The junta asserted that two central African countries have joined preparations for an invasion, but did not say which ones, and called on the country's population to defend it.
Niger's state television announced the move Sunday night, hours before West African regional bloc ECOWAS had demanded that the coup leaders reinstate President Mohamed Bazoum or face military force.
It was not immediately clear what ECOWAS will do now that the deadline has passed.
Thousands of people in Niger's capital, Niamey, attended a stadium rally with coup leaders on Sunday.
Niger had been seen by the United States, France and other partners as their last major counterterrorism partner in the vast Sahel region, south of the Sahara Desert, where groups linked to al-Qaeda and extremists have been expanding their range.
The future of some 1,500 French military personnel and 1,100 US military personnel in Niger is not immediately known, though the junta leaders have severed security arrangements with Paris.