North Korea: US diplomacy is "fake banner" aimed to cover up its aggressive actions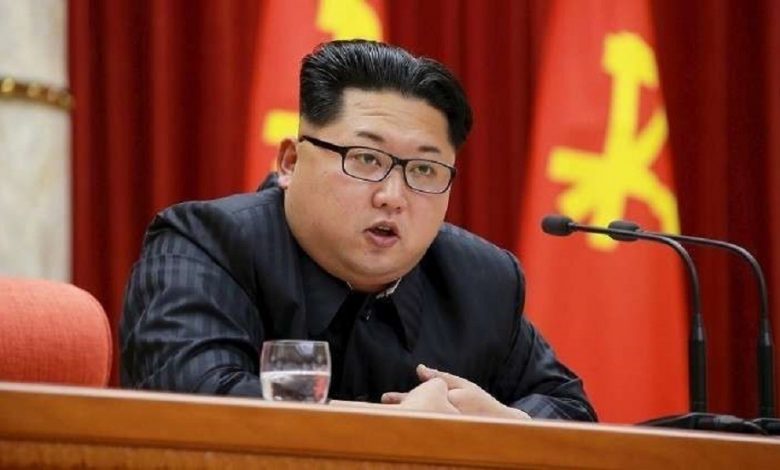 North Korea  accused Washington on Sunday of using diplomacy as a "false banner" hiding behind its "aggressive" intentions, confirming its refusal to negotiate with the United States, in a position that comes after the White House announced its support for a "realistic" diplomatic approach to persuade the Kim Jong-un regime to give up its nuclear weapons .
The North Korean Foreign Ministry said in a statement carried by the official news agency that diplomacy represents for the United States a "false banner" aimed at "covering up its aggressive actions."
In a second statement published by the same agency, the ministry accused the US president of insulting North Korean leader Kim Jong-un, adding, "We have warned the United States enough to understand that it will be hurt if it provokes us."
In its statement, the North Korean Foreign Ministry warned that US President Joe Biden had made a "grave mistake" by adopting an "outdated" stance toward Pyongyang.
Biden had said in a speech to Congress on Wednesday that he would use "diplomacy in parallel with severe deterrence" to contain Pyongyang's nuclear ambitions.
Pyongyang's stance comes two days after the White House announced that Biden supports a "pragmatic" diplomatic approach toward North Korea.
Negotiations between Washington and Pyongyang have been stalled since the failure of the second summit between former US President Donald Trump and North Korean leader Kim Jong-un in Hanoi in February 2019. Since taking office 100 days ago, Biden has revealed little about how his administration will deal with this file.
On Friday, US presidential spokesperson Jin Saki told reporters, "Our goal remains the complete denuclearization of the Korean Peninsula."
However, the White House spokeswoman was keen to point out that the Biden administration's approach to this file will differ from those pursued by the Trump and Obama administrations.
Saki was content with noting that the US policy towards North Korea will adopt a "precise, practical and open approach to diplomacy" in close consultation with both South Korea and Japan, refusing to disclose whether the administration is preparing initiatives in this regard.
Sacchi said, "Our policy will not be focused on reaching a grand deal" of the kind that Trump has pursued.
"But it will also not rely on strategic patience," she added, referring to a term used under Barack Obama.
Ten days ago, South Korean President Moon Jae-in called on his US counterpart to resume negotiations with Pyongyang.
Moon, who Biden will receive on May 21 at the White House, said that "the most important thing for both governments is to have a desire for dialogue and to sit face to face as soon as possible."
He added, "I hope that Biden will go down in history as a president who has made substantial and irreversible progress towards reaching a Korean peninsula completely free of nuclear weapons and enjoying a peace agreement."