Officially.. Al-Taamari Is The First Jordanian In The French Championship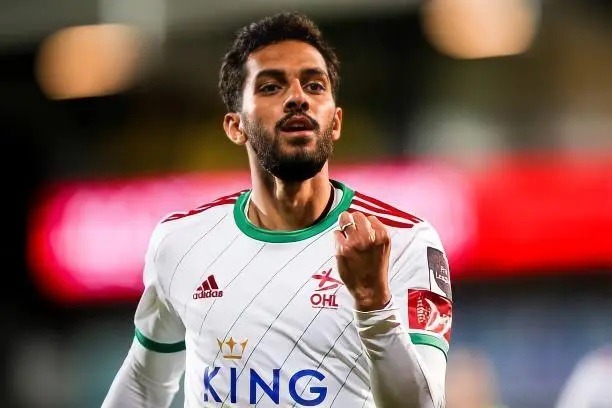 Montpellier wrote on their official website: "An agreement has been reached for the arrival of promising Swiss international defender Bashir Omar Jaish and Jordanian international winger Musa Al-Taamari.
The club, which won the French league title once in 2012, added that the players come respectively from Zurich, Switzerland, and Leuven, Belgium, and will join Montpellier in the 2023-2024 season, without indicating the value and duration of both. offers.
Al-Taamari, who will turn twenty-six on June 10, began his football career with the Jordanian youth in 2016, and remained in its ranks until the summer of 2018, knowing that the Jordanian youth gave him loaned the 2017-2018 season to his compatriot Al-Jazeera, and crowned him with him as champion of the local cup competition and solved with him the vice-champion of the league.
In the summer of 2018, he joined APOEL of Cyprus, playing with them until the summer of 2020 and crowning them with the league title in 2019. He was also very successful and scored 13 goals in 74 games, before sign a 3-year contract with Leuven which ends next summer.
Al-Taamari, who has been compared to Liverpool's England star, Egypt international Mohamed Salah, due to his quick breakthroughs on the wing and his individual qualities, was on course to join French side Nantes during the winter transfer at the beginning of this year.
Al-Taamari had a good and convincing season with Leuven, scoring 6 goals and 6 assists in 34 matches, and finished ninth with 48 points.
Al-Taamari is considered one of the main pillars of the Jordanian national team.
For his part, Omar Jesh, 21, of Bosnian origin, played 5 seasons in the Swiss championship with Zurich, and crowned it last year with the title of champion.
The young defender has made 19 appearances this season and has made 4 international appearances for the Swiss national team since 2020.