One dead in fire broke out in the central headquarters of Ennahda in the capital, Tunis
Ali Laarayedh, Ennahda's deputy head and former Tunisian prime minister, injured after jumping from 2nd floor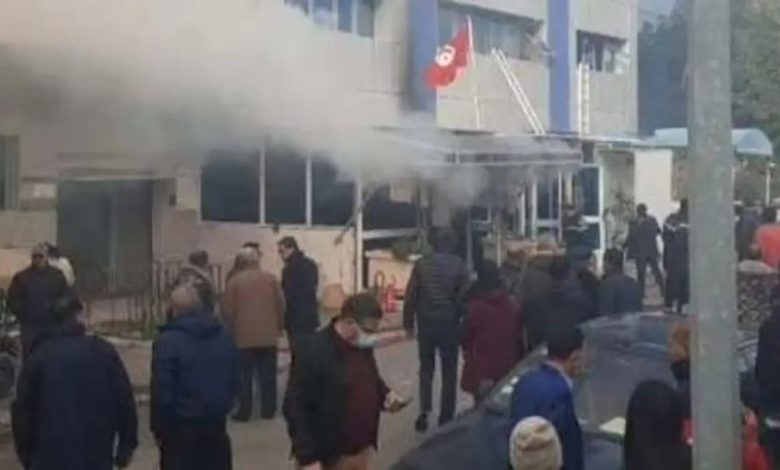 At least one person died after a fire erupted at the headquarters of Tunisia's Ennahda party on Thursday.
The party confirmed the fatality in a statement on Facebook but did not identify the victim.
Ali Laarayedh, Ennahda's deputy head and a former prime minister, was wounded when he jumped to safety from the second floor, according to party leader Noureddine Bhiri.
Abdelkarim Harouni, speaker of the party's Shura Council, also suffered injuries in the blaze.
However, both officials are now in stable condition, Bhiri added.
Bhiri said the fire broke out on the ground floor and spread to the upper floors.
Videos circulating on social media showed smoke rising from the building in the capital Tunis as firefighters and paramedics rushed to rescue people.
He said there was no information available yet on the cause of the fire.
"We don't know if this fire was an act of arson or not," he added.
Tunisian authorities are also yet to comment on the cause of the blaze or the casualties and damage it caused in the Ennahda headquarters.