Opposition leader calls on Erdoğan to sack finance minister after lira hits all-time low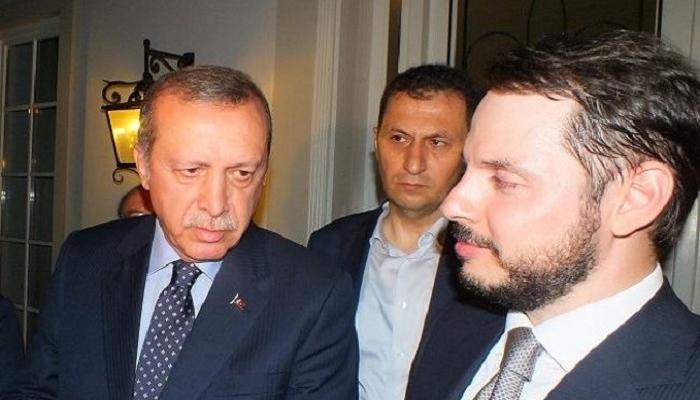 Turkey's main opposition leader Kemal Kılıçdaroğlu on Saturday called on President Recep Tayyip Erdoğan to fire the Treasury and Finance Minister and his-son-in-law Berat Albayrak, a day after the Turkish lira extended a record low.
"If you still love this nation and do not wish for this nation to become miserable, then the first thing you will do is end the duty of that socialite son-in-law,'' T24 news site quoted the Republican People's Party (CHP) leader as saying in a parliamentary group meeting.
"His dismissal will provide relief to society and your voter base,'' the CHP leader said.
There has never been a more inept administration in the history of the Turkish republic, Kılıçdaroğlu said, adding that Albayrak could not be sacked, because there were no other officials Erdoğan could trust in the state.
Kılıçdaroğlu's remarks arrive after the Turkish currency hit a record low of 7.32 against the dollar on Friday, after losing 19 percent against the U.S. dollar this year.  Critics fear efforts to stabilise the currency, such as the central bank's spending of tens of billions of dollars of its foreign currency reserves defending the lira in recent months, could spark bigger problems for the country's ailing economy.
Kılıçdaroğlu was joined by Pro-Kurdish Peoples' Democratic Party (HDP) lawmaker Garo Paylan in calling for Albayrak's dismissal.
Paylan on Saturday submitted a parliamentary question asking if Albayrak would resign, Demokrat Haber news site reported.
Paylan accused Albayrak of ruining Turkey's economy over the last two years, noting that 
The Turkish lira was at 4.54 per dollar and 5.34 per euro at the time he came into office.
"This week, the dollar has exceeded 7.30 liras and the euro has exceeded 8.70 liras," Paylan said.
Turkey's citizens have become impoverished while unemployment has soared and the cost of living has become unbearable during Albayrak's term in office, the HDP deputy said. 
Erdoğan on Friday dismissed mounting criticism levelled at Ankara over the economy, saying that Turkey was soaring and the country's economy remained strong.
The lira will settle after the coronavirus crisis is over, Erdoğan said.