Over 92% Of Tunisian voters back new constitution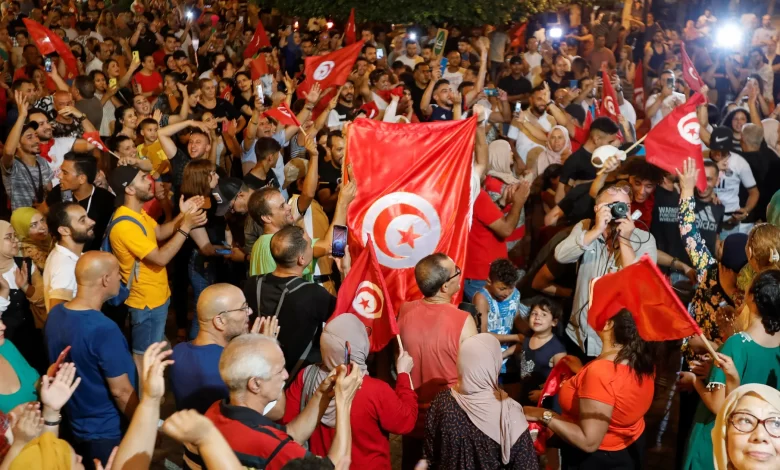 The Tunisian Electoral Commission announced the closure of the polls in the referendum on the new draft constitution in Tunisia and the start of the counting of votes.
Tunisian state television confirmed that opinion polls showed "overwhelming approval" of voters in the referendum on the new constitution in Tunisia, with a percentage of 92 percent.
As confirmed Independent Electoral Commission of Tunisia Voter turnout in the referendum on the new constitution in Tunisia exceeded 27 percent.
The Independent Electoral Commission in Tunisia indicated that the preliminary results of the referendum on the constitution will be announced.
The independent commission confirmed that the constitutional referendum process took place smoothly, without recording any violations.
The polling stations had opened their doors Monday morning in Tunisia to receive voters to cast their votes in the referendum on the new draft constitution, while the Election Commission announced the readiness of the polling stations to receive the voters.
Thousands of polling stations in Tunisia completed their preparations to receive the voters, as the electoral committees distributed the ballot boxes and the necessary materials to the polling stations.
And this process is taking place, amid tight security monitoring, where thousands of security men and the army will secure the voting and counting centers all over the country.
Yesterday, the country entered a period of electoral silence, in which it is forbidden to carry out any kind of electoral campaigning.
Among the most prominent features of the draft constitution that Tunisians will vote on is the country's transition from a parliamentary system of government to a presidential one, amid hopes that it will bring greater political stability to the country.