Palestinians to Protest in Ramallah Against Political Arrests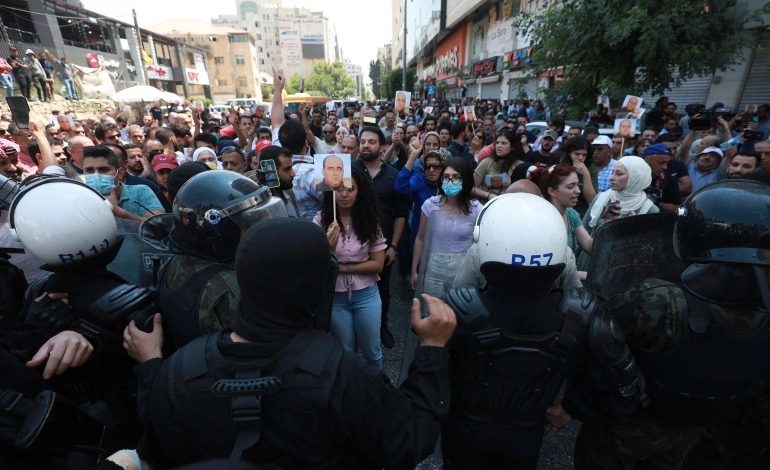 Palestinian activists calls to organize protests in Ramallah today, Monday, against political arrests launched by the security services of PA President Mahmoud Abbas in the West Bank, targeting activists, including journalists, human rights defenders and doctors.
The movement called the citizens to participate in the protest, which will be held at Al-Manara Roundabout in Ramallah at 7:00 pm on Monday.
The security services, affiliated with Mahmoud Abbas, had arrested a number of activists who demanded to punish the murders of opposition leader Nizar Banat and arrested others, including journalists and human rights defenders.
The national forces and activities in the West Bank affirmed that what the Authority is doing at this stage has exceeded all expectations.
Added, "The arrest of the journalist Al-Rimawi, the lawyer, Muhannad Karajah and a number of activists is unacceptable, stressing that this stage requires that the authority should respond to the demands of it's people, freedom and dignity, and prosecute the murders of Nizar Banat.