Paris Saint-Germain seeks to include Egyptian football star Mohamed Salah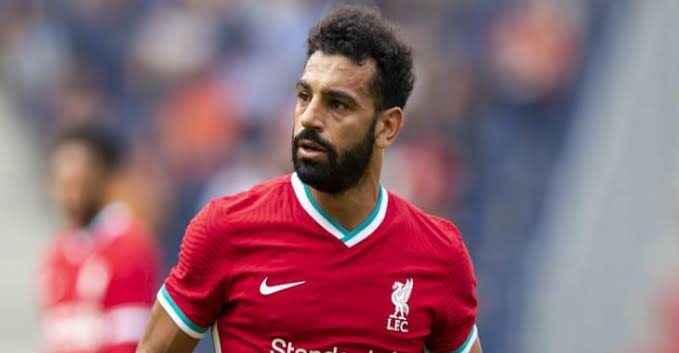 English reports confirmed today, Monday, that Egyptian Mohamed Salah The Liverpool star is considered the alternative option against Paris Saint-Germain in the event of Kylian Mbappe's departure to Real Madrid in the upcoming summer transfer market period, adding that the Parisian club is considering the start of the negotiations phase to end the Reds star's deal.
According to the newspaper Mirror , Paris Saint-Germain will resort to the inclusion of Egyptian star Mohamed Salah, the Liverpool striker, if Mbappe stops his new contract.
It reported that Paris Saint-Germain would seek to sign Mohamed Salah, the Liverpool player, if his star, Kylian Mbappe, did not renew his contract with the French club..
While the French international player stopped talks about his new contract, while the Spanish giant, Real Madrid, was reportedly interested in the star, according to the French newspaper Telefoot..
Mbappe's contract expires in the summer of 2022 and no progress has been made so far in the negotiations, which means that the French giant can sell him to avoid losing him for free..
The newspaper added that Salah is seen as a great alternative, as Al-Masry is competing to win the golden shoe in the Premier League this season, and Mo scored 20 goals in 34 league matches in the 20/21 season the previous season, and rumors circulated that he wanted to leave this summer..
And she continued: Paris Saint-Germain began preparing for the possible departure of Kylian Mbappe, the French club striker, next summer, in light of his contract not yet renewed with the administration of Nasser Al-Khelaifi..
A month before the end of the current season, Saint-Germain did not reach an agreement with Mbappe regarding his continuation at the Princes' Park Stadium, especially since his contract expires in 2022..
Salah is considered the alternative option against the French club in the event of Mbabi's departure, as Salah wants to leave the ranks of Liverpool after 4 seasons at Anfield..
The newspaper confirmed that Paris Saint-Germain officials see Mohamed Salah as the strong reinforcement for the attack of the French League champion.