Pentagon(CIA): Turkish intelligence tried to pass off al-Qaeda, ISIS fighters as moderates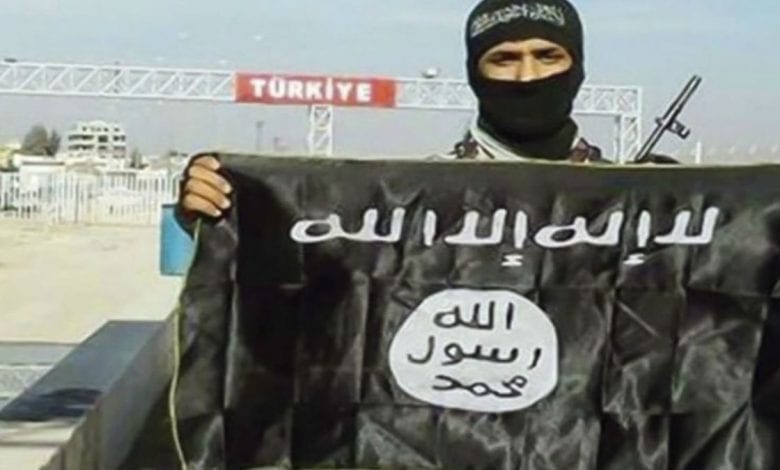 According to a transcript of the testimony of Lt. Murat Aletirik of the Special Forces Command obtained by Nordic Monitor, MIT secretly issued guidelines on how to select and enlist Syrian fighters for the US-led train-and-equip program and asked Turkish officers to downplay the fighters' jihadist links.
Turkey's spy agency, the National Intelligence Organization (Milli İstihbarat Teşkilatı, or MIT) hid information from the US military and the CIA about links to al-Qaeda and the Islamic State in Iraq and Syria (ISIS) of what were described as moderate opposition Syrian fighters, during a Pentagon-funded train-and-equip program, a Turkish army officer who was involved with the secret operation said.
The interviews and vetting process for Syrian opposition fighters were part of a joint US-Turkish operation conducted in Turkish provinces bordering Syria. The operation was coordinated by the Turkish and US militaries, but the recruitment on the ground was done by MIT and the vetting and final clearance by the CIA.
Aletirik was one of the Special Forces officers who were tapped by MIT as interviewers because the agency was short on human resources to screen and recruit thousands of fighters. MIT reached out to the Turkish army, and the Special Forces Command, which runs unconventional operations, assigned officers to the program.
"Back then the suggestion made to us by MIT was like this: Just see if they are sympathetic towards the PKK [Kurdistan Workers' Party], the PYD [Democratic Union Party] or offshoots of the PKK. Other terrorist organizations are not important to us," Aletirik said at a hearing on July 19, 2018 at the Ankara 17th High Criminal Court. The PKK is listed as a terrorist organization by Turkey, the United States and the European Union, although only Turkey recognizes the PYD as a terror group.
"Through the questions in the interviews, we were trying to find out if the candidate, the Free Syrian Army candidate, was sympathetic to any terrorist organization," Aletirik added.
"This was important because these people would be trained and provided with arms," Aletirik said, stressing that he and other interviewers had been trying to ascertain whether the candidates had any links to not only the PKK and its offshoots but also the Nusra Front, al-Qaeda and ISIS. However, the spy agency did not care if any of them had any association with radical armed jihadist organizations and was simply focused on links to the outlawed Kurdish groups.