Poll Shows Erdogan Falling Behind Two of His Potential Rivals in The Presidential Election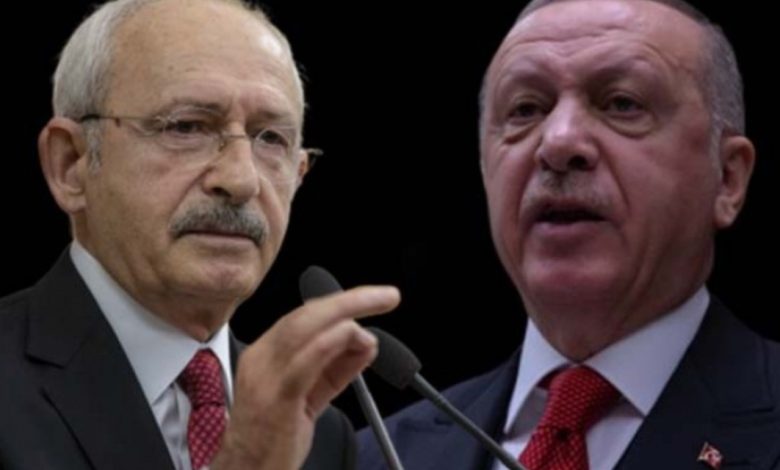 Turkish President Recep Tayyip Erdogan has far less support than two of his potential rivals in a presidential election.
The "Turkey's Pulse" survey conducted in June showed support for the incumbent
at 44 percent, while it was 50 percent for İYİ (Good) Party leader Meral Akşener and 49 percent for main opposition Republican People's Party (CHP) leader Kemal Kılıçdaroğlu.
Forty-two percent of respondents said they would never vote for Erdogan, while 32 percent said they would never vote for Kılıçdaroğlu and 31 percent said they would never vote for Akşener.
Last month Erdogan announced that he would run in next year's presidential election, the first time that the strongman, who has been in power since 2003, officially announced his widely expected candidacy.
"Let me say it here. Tayyip Erdogan is the candidate of the People's Alliance," Erdogan told a party rally in the western city of İzmir, referring to an alliance between his ruling Justice and Development Party (AKP) and the Nationalist Movement Party (MHP).
Erdogan, whose ruling AKP has been in power as a single-party government since 2002, was elected president in 2014 and re-elected in 2018. His election in 2018 was under a presidential system as Turkey switched from a parliamentary to a presidential system of governance with a public referendum in 2017.
An opposition bloc comprising six political parties including the CHP and the İYİ Party have not yet announced their presidential candidate.
Under the presidential system, Erdogan is accused by critics of establishing one-man rule, engaging in rampant corruption and using the state's resources for the benefit of his family and cronies while the Turkish people are overwhelmed by the increasing cost of living caused by the depreciation of the Turkish lira and a record level of inflation at around 78.6 percent, according to official figures.