Protests across Pakistan after arrest of former Prime Minister Imran Khan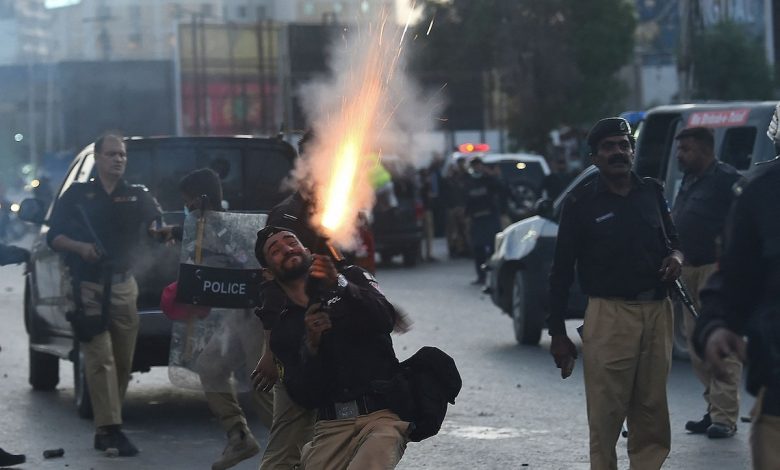 Protests erupted across Pakistan on Tuesday after former Prime Minister Imran Khan was arrested during a court appearance in the capital, for one of dozens of cases pending since he was ousted last year.
His arrest follows months of political crisis and came hours after the powerful military rebuked the former international cricketer for alleging that a senior officer had been involved in a plot to kill him.
Some protesters took out their wrath on the military, storming the residence of the corps commander in Lahore and laying siege to a gate of the army's general headquarters in the garrison city of Rawalpindi.
Police fired tear gas and water cannon to disperse Khan supporters in Karachi and Lahore, while protesters blocked roads in the capital Islamabad as well as Peshawar and other cities.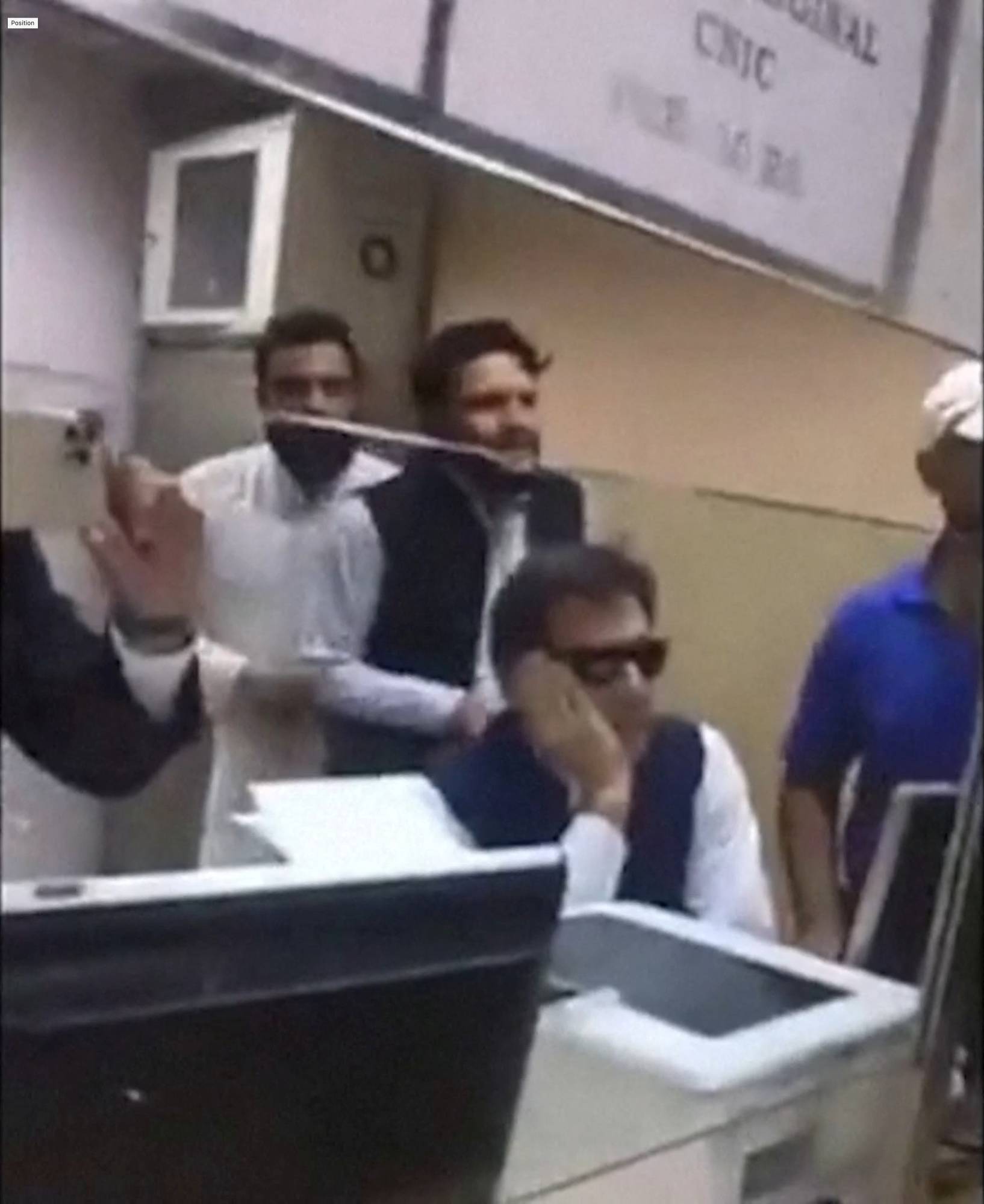 As news of the protests spread, both the United States and Britain called for adherence to the "rule of law" in Pakistan, while authorities restricted access to Twitter, Facebook and other social media platforms, according to global internet monitor NetBlocks.
Khan faces dozens of charges since being ousted — a tactic analysts say successive Pakistan governments have used to silence their opponents. He could be barred from holding public office if convicted, which would exclude him from elections scheduled for later this year.
Video broadcast on local TV channels showed Khan — who has a pronounced limp since being shot during an assassination attempt last year — being manhandled by dozens of paramilitary rangers into an armored car inside the Islamabad High Court premises.
"As we reached the court's biometric room to mark the attendance, dozens of rangers attacked us," said Ali Bukhari, a lawyer with Khan's Pakistan Tehreek-e-Insaf (PTI) party. "They beat him and dragged him out," he added.
Interior Minister Rana Sanaullah said Khan had been arrested by the National Accountability Bureau (NAB), the country's top anti-corruption body.
"This arrest is in accordance with the law," he said. "NAB is an independent body and not under government control."
The PTI promised on Twitter to challenge the arrest, saying party leadership would gather Wednesday morning at Pakistan's Supreme Court.
"Tomorrow, we will approach the Supreme Court to challenge the High Court decision," said Shah Mehmood Qureshi, vice chairman of the party, in a video posted to the site.
"PTI senior leaders will meet Imran Khan at the NAB court," he said, also calling for demonstrations to continue in a "lawful and peaceful manner" while condemning police treatment of protesters.
The arrest comes a day after the military warned Khan against making "baseless allegations," after he again accused a senior officer of plotting to kill him.
The rebuke late Monday underscored how far Khan's relations have deteriorated with the military, which backed his rise to power in 2018 but withdrew its support ahead of a parliamentary vote of no confidence that ousted him last year.
"The timing of the arrest is striking," said Michael Kugelman, director of the South Asia Institute at the Wilson Center. "The senior army leadership is uninterested in repairing the rift between itself and Khan, and so with this arrest it's likely sending a message that the gloves are very much off."
Anticipating his arrest, party officials released a pre-recorded video by Khan in which he urged supporters to come out in support of "true freedom."
"My Pakistanis, by the time these words reach you I would have been detained under an illegitimate case," he says in the video. "One thing that should become clear for all of you from this is that fundamental rights in Pakistan, the rights given to us by our constitution and democracy, have been buried."
In Peshawar, a mob razed the Chaghi monument — a mountain-shaped sculpture honoring the location of Pakistan's first nuclear test.
"Imran Khan is our red line. Even a scratch on him is not acceptable," said Hanif Khan, 42, a grocery store owner. "We will sacrifice our lives, but we will free Imran Khan."
The United States wants to "make sure that whatever happens in Pakistan is consistent with the rule of law, with the constitution," U.S. Secretary of State Antony Blinken said Tuesday during a news conference with British Foreign Secretary James Cleverly in Washington.
"We want to see peaceful democracy in that country," Cleverly added.
Pakistan is deeply mired in an economic and political crisis, with Khan pressuring the struggling coalition government for early elections.
At a weekend rally in Lahore, Khan repeated claims that senior intelligence officer Maj. Gen. Faisal Naseer was involved in an assassination attempt last year during which he was shot in the leg.
The military's Inter-Services Public Relations (ISPR) wing said in a statement that "this fabricated and malicious allegation is extremely unfortunate, deplorable and unacceptable."
Pakistan's government has said the assassination attempt was the work of a lone gunman, who is now in custody and who confessed in a video controversially leaked to media.
Pakistan's military, the world's sixth largest, holds undue influence over the nation. It has staged at least three coups since the country gained independence in 1947, and ruled for more than three decades.
Khan rejects those findings and insists authorities have refused to accept his attempts to file a report with police identifying the real culprits.