Qatar and Libya repeat the same action they did with Somali in Libya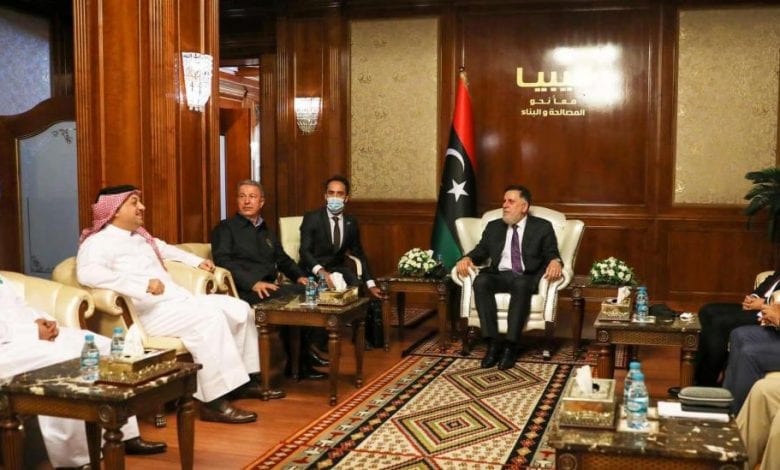 Qatar and Turkey have agreed to send military advisers and instructors to train the armed forces of Libya's Government of Fayez al-Sarraj, the Tripoli-based administration said.
Agreement said to include establishment of a Turkish naval base in coastal stronghold of Misrata
"We have reached an agreement with Turkish Defense Minister Hulusi Akar and Qatar's (minister) Khaled bin Mohammad Al-Attiyah on tripartite cooperation to build a military institute for training," Salah al-Namrouch.
The plea comes as part of a trilateral agreement signed Monday, when Turkish and Qatari defense ministers were in Tripoli for meetings with Fayez al-Sarraj.
The deal will also see Turkey and Qatar host Libyan cadets at their own military academies for training.
Fayez al-Sarraj has also agreed earlier to allow Turkey set up a military naval base in the city of Misrata, the coastal seat of the militias backing the UN-recognized Fayez al-Sarraj.
A site like this would give Turkey a stronger hand in the Mediterranean, where it is vying for maritime borders and control over underwater resources with Greece. 
Last week, Turkey dispatched a research ship called Oruc Reis to the contested waters to scout out the oil and gas deposits in the area.
Greece retaliated with dispatching military ships to monitor the situation, which resulted in verbal saber-rattling on both sides.