Hamdok: Resolving the Ethiopian Al-Nahda Dam Crisis must be done within the framework of international law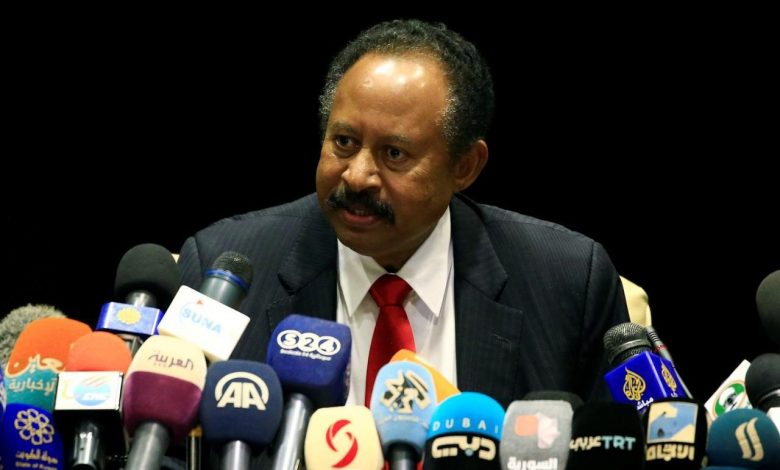 Sudanese Prime Minister Abdullah Hamdok stressed that the solution to the Ethiopian Renaissance Crisis must be done within the framework of international law, especially since the dam is located within the Sudanese border and what brings more security and security to Sudan 20 million on the banks of the Blue Nile, as well as other archeology, according to the Sudan News Agency (SUNA).
Hamdok said in a speech on Saturday, during the 34th regular session of the African Union summit held near the Ethiopian capital Addis Ababa, that Sudan agrees to move forward with resolving this file in the framework of African solutions for Africans. problems, thank the president of South Africa for his wise leadership For this file.
The African summit discussed a number of topics, including reports on the continental institution̵
Handling of the Coronavirus epidemic and its role in coordinating efforts to address the first and second wave of the epidemic.
The Prime Minister of Sudan also stressed the need for a good and efficient structure while ensuring the principle of democracy in employment selection, calling for the need to take into account the geographical distribution of work between different regions, as one of the regional and international standards applied and adhered to. gender representation.
Hamdok reiterated what was stated in the Commission's report on the African Union's institutional reform process, acknowledging the efforts made by all African Union policy makers to achieve Agenda 2063, and for the African Union to be more capable and responsive to the expected role. in the interest of our African continent and its prosperity.
Hamdok spoke of the importance of solidarity work in the African Union to implement development projects and continental relations projects so that the union can be a good mechanism to unite the people of the continent.
On the other hand, Hamdok called for the need to coordinate efforts and harmonize the roles of African executive organizations and strengthen the institutional framework that unites the African Union and other regional organizations in Africa, to avoid any kind of conflict, recurrence and recurrence of responsibilities.