Rishi Sunak suffers "two election losses" as British voters reject ailing Conservative Government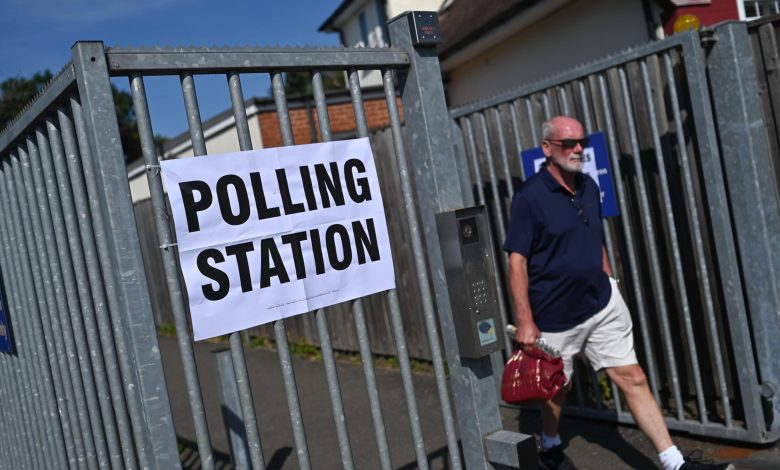 Britain's beleaguered Prime Minister Rishi Sunak suffered a damaging political blow on Friday as voters rejected his party in two parliamentary elections it could ordinarily have expected to win.
The Conservatives lost to the resurgent Labour Party in Selby and Ainsty, a region in the north of England where the Sunak's party had enjoyed a commanding majority.
A second seat, Somerton and Frome, was won by the Liberal Democrats, a centrist party.
The Conservatives just managed to hold on to a third seat, Uxbridge and South Ruislip, the constituency held by former Prime Minister Boris Johnson until his resignation from parliament last month, although Labour significantly grew its share of the vote.
Overall, the results suggest Sunak's government is on course for an electoral defeat at the next general election, expected next year.
Sunak insisted the victory in Uxbridge showed the next general election is not a foregone conclusion. "Westminster's been acting like the next election is a done deal. The Labour Party has been acting like it's a done deal. The people of Uxbridge just told all of them that it's not," Sunak said Friday, speaking at a cafe in Johnson's former seat.
Thursday's three by-elections were a tough mid-term test yet for Sunak, who took power after Liz Truss's shambolic six-week premiership last fall.
Sunak has struggled to reverse the Conservatives' plummeting fortunes in the nine months he has held office; a series of scandals, a stuttering economy and a decline in Britain's public services have left his party deeply unpopular.
But Labour fell short, with Conservative Party candidate Steve Tuckwell winning 45.16% of the vote after a campaign dominated by a local issue – a planned expansion of a low-emissions zone to outer London, which imposes a tax on gasoline-fueled cars that are more than 16 years old.
In Uxbridge and South Ruislip, Labour was hoping to claim the seat Johnson had held for eight years. Johnson quit in anger after a committee of fellow lawmakers found that he had lied to Parliament over "Partygate," the scandal of lockdown-era parties in his government that tanked his popularity and contributed to his political downfall.
More worryingly for the Conservatives, Labour overturned a huge deficit in Selby, in the north of England, to win the seat with 46% of the votes.
The two seats were viewed as the kind of regions that Labour needs to be targeting if it is to have a hope of claiming a parliamentary majority at the next election.
Both those elections were triggered after a committee of lawmakers found Johnson lied to Parliament, in a damning and unprecedented verdict against a former Prime Minister. Johnson was set to be suspended from Parliament for 90 days, but avoided that penalty by resigning instead.
Nigel Adams, the former Conservative lawmaker for Selby and a close ally of Johnson's, quit hours later in an apparent move of solidarity.
Adding to the Conservatives' woes was a thumping loss in Somerton and Frome, an affluent area in south-west England, to the Liberal Democrats which won nearly 55% of votes. The centrist party has been picking up former Conservative support in the so-called "Blue Wall," a well-off portion of southern England that typically opposed Brexit.