Riyad Mahrez leaves Manchester City for Saudi Arabia's Al Ahli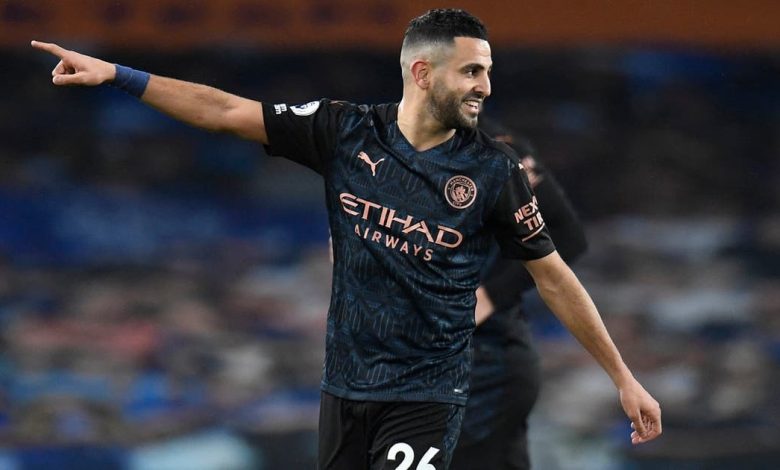 Riyad Mahrez is the latest Premier League player to head to Saudi Arabia after signing with Al-Ahli.
The Algeria international was a key player in Leicester's shocking title win in 2016 and then won the league four more times with Manchester City. He leaves after a season in which City won the Premier League, FA Cup and Champions League.
"I've made a lifetime of wonderful memories and the manner of our Premier League title wins and the battles we've had with Liverpool and, last year, Arsenal, underlined our collective desire and mentality to be the best," Mahrez said in a statement on City's website.
Mahrez scored 15 goals in 47 games in his final season with City but didn't start in some of the biggest matches. He was an unused substitute in both the Champions League and FA Cup finals, and he only made one substitute appearance from the Champions League quarterfinals onward.
At Al-Ahli, he will join Roberto Firmino, who was formerly with Liverpool, and former Chelsea goalkeeper Edouard Mendy. Al-Ahli, from the Saudi port city of Jeddah, said the 32-year-old Mahrez signed a contract through the end of the 2026-27 season.
Born in the Paris suburbs, Mahrez came through the French lower leagues before joining Leicester in the English second tier in January 2014. The club was promoted to the Premier League in his first season and Mahrez was crucial to its sensational title win in 2016 with his 17 goals.
Mahrez's heroics at Leicester led to him being named African Player of the Year for 2016. At international level, he captained Algeria to the 2019 African Cup of Nations title.
Al-Ahli is also set to sign one of Europe's highest-rated young coaches in Matthias Jaissle, Austrian club Salzburg said in a statement confirming the 35-year-old German had been released from his duties.
Salzburg said Jaissle asked for a move two days before the new Austrian league season starts, and that talks between the club and Al-Ahli were under way.
"Our view is that a coach that is so busy exploring a new job just two days before the start of such an important season should not be in charge when it starts," Salzburg general manager Stephan Reiter said. League play begins Friday and Salzburg's first game is Saturday.
Jaissle was praised for reaching the knockout stages of the Champions League with Salzburg in his first season in charge in 2021-22.