Ronaldo considers his return to United a "disaster"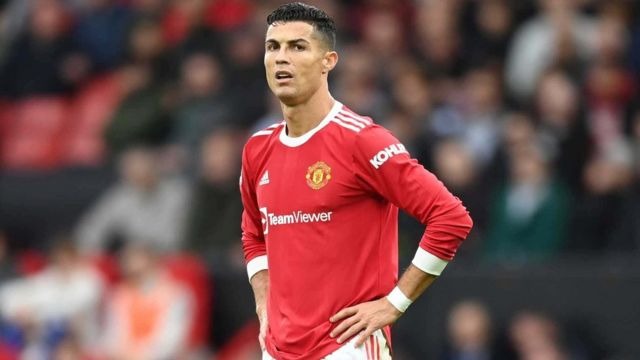 It is still unclear what will happen with Cristiano Ronaldo's future. The Portuguese striker may not be so happy at Manchester United and could end his relationship with the English club in the near future.
The former Real Madrid player's contract with the Red Devils expires in mid-2023 and he has no intention of extending his contract for the time being. So much so that he himself has reportedly said that his return to United was a "disaster".
As reported by 'The Sun', Cristiano Ronaldo gave an exclusive interview for a new book and named all the things that have annoyed him since his return to the Mancunian club.
Firstly, 'CR7' reportedly said that he was "not happy" under Ralf Rangnick, his former interim coach, whom he considered "a disaster" because of the way he worked. In that sense, Ronaldo considered that few players managed to get in top physical shape during his spell.
As if all this were not enough, the Portuguese criticised the club board for not having invested money in the facilities at the Carrington training complex. For Cristiano, the club have shown no evolution since he joined Real Madrid in 2009.
The book, which will detail part of his career, will be published in a few weeks and the 37-year-old striker's words will come to light. This could mark a definitive break between the parties.