Russia announces mass expulsion of German diplomats in Tit-For-Tat move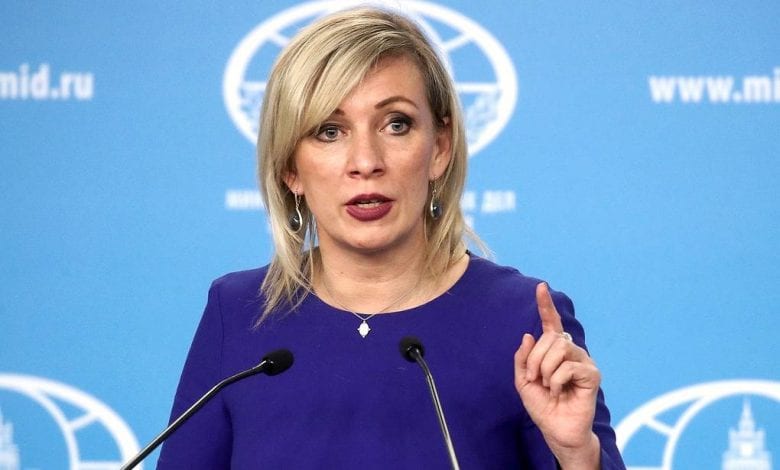 The Russian Foreign Ministry says it is expelling a number of German diplomats in what it calls a "mirror" action to a previously unannounced move by Berlin as relations between the two counties continue to deteriorate.
The Russian ministry on April 22 said that "as a reaction to Berlin's hostile actions, the Russian side decided to 'mirror' the expulsion of German diplomats from Russia, as well as to significantly limit the maximum number of employees of German diplomatic missions in our country."
Germany had not previously announced an expulsion, but an official with the German Foreign Ministry on April 22 said the two sides had been in contact in recent weeks about embassy and consular representations.
"Today's departure of Russian Embassy staff is related to this," the official said, although the German ministry did not specify how many Russian diplomats were leaving.
The official said the arrival of a Russian government airplane in Berlin with special diplomatic clearance was related to the issue.
Russian Foreign Ministry spokeswoman Maria Zakharova said more than 20 German diplomats would be expelled from Russia. State news agency RIA Novosti reported that an equal number of Russian diplomats were being expelled from Berlin.
Russian planes are a rare sight in Europe after the EU closed airports and airspace to Russian airlines following Moscow's invasion of Ukraine in February 2022.
German newspaper Bild reported that 34 of Germany's 90 personnel in Russia were being expelled.
In March, German publication Focus reported that Berlin was considering expelling more than 30 Russian diplomats from the country.
According to reports, German security agencies have concluded that Russian representatives can use their diplomatic immunity to recruit informants for the purpose of sabotage or spreading disinformation.
In April 2022, Germany declared 40 Russian diplomats persona non grata. In response, Russia expelled 40 German diplomats.
Berlin has long attempted to avoid damaging ties with Moscow, based largely on the NATO member's need for Russian energy supplies. But Russia's invasion of Ukraine in 2022 has damaged the relationship, with Germany seeking to ease its dependence on Russian oil and gas deliveries.
Arab Observer