Russia celebrates 78th anniversary of Victory Day
Ukrainian president declares May 9 as Europe Day through presidential decree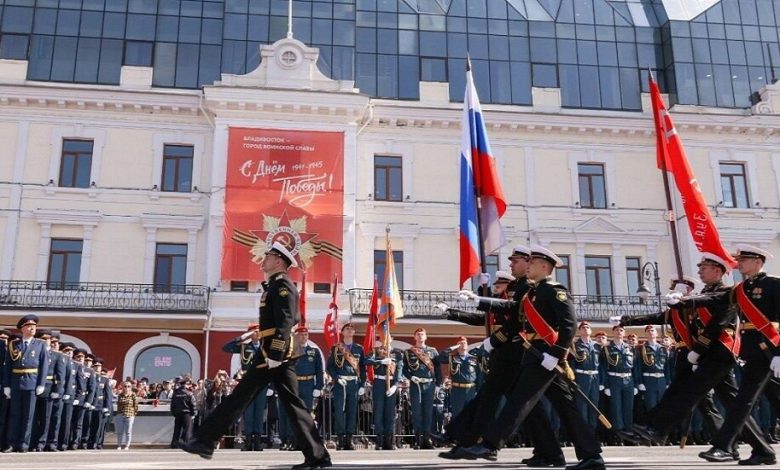 Former Soviet states on Tuesday marked the 78th anniversary of Victory Day, commemorating the Soviet Union's (USSR) victory over Nazi Germany during World War II, also known as the Great Patriotic War by some of these states, in 1945.
As part of traditional events surrounding Victory Day, the laying of wreaths at military memorials and a minute of silence will take place at the local level.
A parade will also be conducted in the Red Square in the Russian capital Moscow, which will be attended by Russian President Vladimir Putin and other heads of state of former Soviet republics.
Those attending the festivities include the presidents of Kazakhstan, Uzbekistan, Kyrgyzstan, Turkmenistan, Tajikistan, and Belarus. Armenian Prime Minister Nikol Pashinyan will also take part in the events.
Azerbaijani President Ilham Aliyev celebrated Victory Day with a statement on Twitter, saying that he congratulated "veterans of Azerbaijan on the victory over fascism in World War II."
Meanwhile, the traditional Immortal Regiment events, which have been held since 2012 in memory of workers and military personnel, have been canceled due to security concerns.
On the same day, Ukraine will be celebrating Europe Day. President Volodymyr Zelenskyy declared the day through a presidential decree on Monday.
Parades and marches have also been canceled in the Saratov, Belgorod, Kursk, Voronezh, Oryol, and Pskov regions due to security concerns, according to local authorities.
Zelenskyy said he signed a relevant decree to commemorate "the unity of all Europeans" who won against Nazism.
He also noted that he will be submitting a bill to Ukraine's parliament, the Verkhovna Rada, proposing that May 8 be the "Day of Remembrance and Victory over Nazism in the Second World War of 1939-1945."