Russia warns: Moscow will move to "counter deterrence" policy towards NATO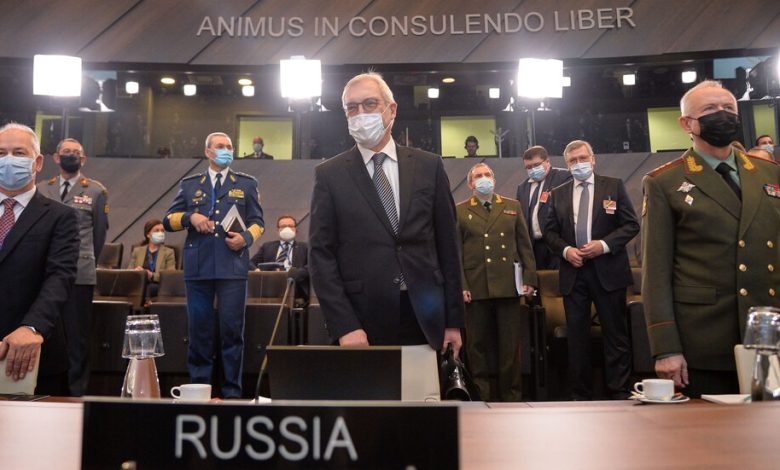 Russian Deputy Foreign Minister Alexander Grushko announced that Russia will move to "counter deterrence" policies towards NATO if the alliance follows Russia's deterrence policy.
"If NATO moves to a policy of deterrence, this means that there will be a policy of counter-deterrence on our part," Grushko said after the meeting of the Russia-NATO Council in Brussels, on Wednesday, warning that the subsequent deterioration of the situation could lead to "unacceptable dire consequences." to predict" for European security.
"We have a set of legitimate military-technical measures that we will use if we feel a real danger to our security, and we feel it now, as they view our territory as the target of offensive means," Grushko stressed.
He continued, "Of course, we cannot accept that. We will take all necessary measures to confront the danger by military means if political means do not succeed."
He pointed out that NATO considers Russia its "main opponent and main danger", which Moscow rejects.
He stressed that "NATO expansion will not solve any issues in the field of security, and it does not remove the dividing lines, but rather moves them in the same direction in which NATO is expanding," noting that the continued expansion of NATO "is linked to the risks that will be greater than the benefits of any decision on expansion."
Grushko noted that NATO takes a "selective position" on the principle of "indivisible security," stressing that this principle must take into account the interests of all, and that attempts to build security without Russia and against Russia are doomed to failure.
He also stressed that if NATO countries wish to cooperate with Russia, they must accept Russia's role as a peacemaker, ensuring security in the vast Euro-Atlantic space, and making an important contribution to maintaining peace and stability.
He recalled that the United States and its allies seek to achieve hegemony in all operational fields, that is, on land, in the air, at sea, in space and in the cyber domain.
Regarding the situation in Ukraine, Grushko called on NATO to stop arms supplies to Kiev in order to stop the escalation there.
He stressed that the measures proposed by Russia allow a return to building European security on the basis of common principles and in the interest of all, which will contribute not to Russian security alone, but to the security of the NATO countries themselves.
He added that Moscow is waiting for NATO countries to present their vision on the agreements called for by Moscow and to explain the reason for their refusal.