Russian air strikes ISIS mercenaries in Syrian Desert
Russian warplanes targeted, with 112 air strikes, sites of ISIS mercenaries in the Syrian Desert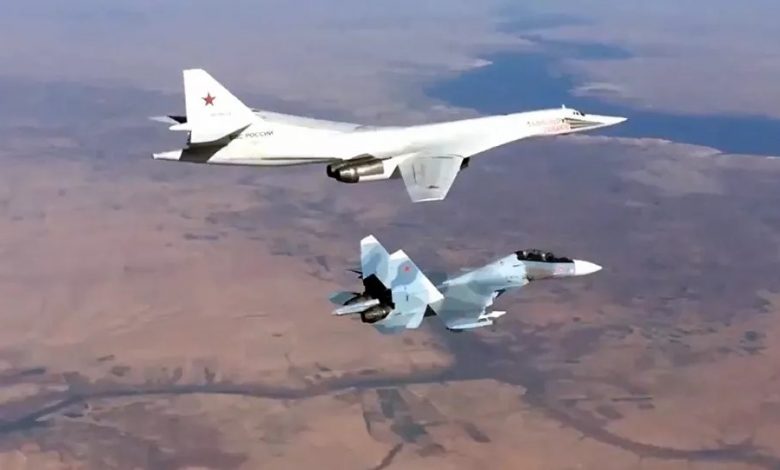 Russian warplanes have carried out about 112 air strikes since this morning, targeting several ISIS sectors within the Syrian Desert, killing about 20 mercenaries, according to the Syrian Observatory for Human Rights.
Yesterday, the Syrian Observatory reported that the body of a member of the "Fourth Division" in the Damascus government forces was found beheaded in the Al-Mayadeen Desert east of Deir Ezzor, a day after he disappeared while he was in a water station in Bokros Tahtani of Al-Mayadeen district, in light of the intense attacks mercenaries of ISIS launch.
This brings the number of Russian air strikes during the 48 hours to more than 200, and the number of mercenaries' deaths due to air strikes within 48 hours increases to about 30.
Military operations are continuing in separate areas of the Syrian Desert, amid continued intensive air strikes on the areas where mercenaries are deployed there.