Russian Embassy: White House de facto admits to committing war crimes in Ukraine
The embassy said that it noted Kirby's remarks on supplying cluster ordnance to Ukraine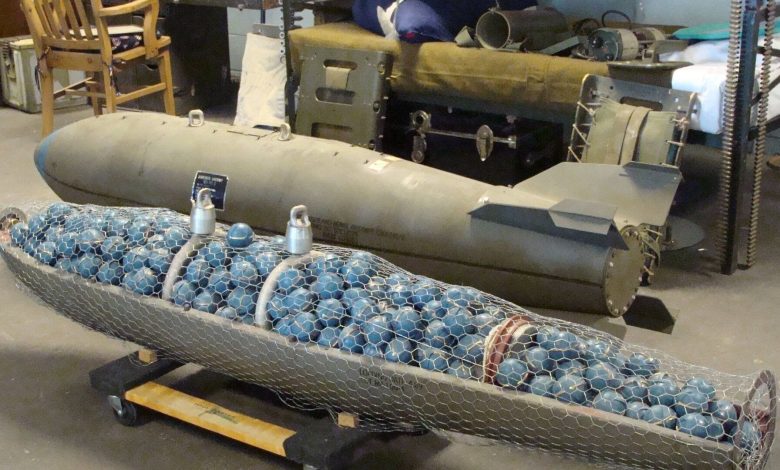 The US administration has essentially admitted to committing war crimes in Ukraine, the Russian Embassy in Washington said reacting to a statement by US White House National Security Council spokesman John Kirby with regard to supplying the Kiev regime with cluster munitions.
"We have taken note of the Director for Strategic Communications of the NSC John Kirby's statements about the provision of cluster munitions to Ukraine. The official de facto confessed to the United States committing war crimes during the Ukrainian conflict. He overtly stated that civilians would fall victim to [the US'] cluster-type weapons. According to the perverted view of the White House representative, this does less harm than the actions of Russia," the Russian diplomatic mission noted.
"If there is any logic behind the Administration's decision to transfer cluster munitions, it boils down to 'it won't get any worse.' The United States is ready to destroy life far from its own borders with the hands of Ukrainians," the embassy added.
According to the Russian diplomats, the US administration is involved in this "only for the sake of an unattainable dream of the strategic defeat of the Russian Federation, which defends its people and its land. We fight Kiev criminals who embrace the Azov (a nationalist battalion outlawed in Russia ) terrorists, while the United States is helping Ukrainian Nazis commit inhuman acts."
Farhan Haq, deputy spokesman for UN Secretary General Antonio Guterres, earlier said that the UN chief supported the Convention on Cluster Munitions and opposed the use of this type of weapons on the battlefield.
In an interview, broadcast on Sunday, Kirby insisted that Washington was supplying cluster ordnance to the Kiev regime in order to replenish the conventional artillery shells the Ukrainian armed forces are running out of quickly. "We are trying to ramp up our production of the kind of artillery shells that they're using most. But that production is still not where we wanted it to be," the White House official said. "So, we're going to see these additional artillery shells that have cluster bomblets in them to help bridge the gap as we ramp up production of normal 155 artillery shells," he added.
When detonated in the air, cluster munitions scatter dozens of small bomblets over an area of dozens of square meters. If unexploded immediately, these bomblets pose a threat to civilians long after the end of any conflict. The Convention on Cluster Munitions was signed in 2008. By now, 111 countries have joined it, while another 12 nations have signed the document, but have yet to ratify it. According to Human Rights Watch, the dud rate of cluster munitions is usually much higher than the declared level, which leads to civilian casualties.