Russian, US Spy Chiefs Met in Turkish Capital
Meeting between CIA chief Bill Burns, Russia's Sergey Naryshkin in Ankara hosted by Turkish National Intelligence Organization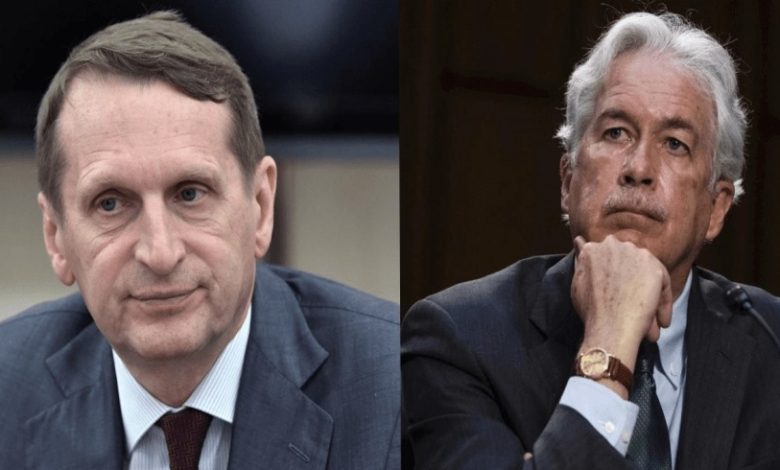 An undisclosed meeting of the heads of the CIA and the Russian Foreign Intelligence Service was hosted by the Turkish intelligence agency, Turkish and US intelligence sources told our reporters.
CIA Director Bill Burns and his Russian intelligence counterpart Sergey Naryshkin met in the Turkish capital Ankara as the guests of the Turkish National Intelligence Organization (MIT), said the sources, who asked not to be named due to restrictions on speaking to the media.
An official from the White House National Security Council, who did not want his name used, also told our reporters that communication channels with Russia are open, especially regarding managing risk, in particular the risk of a nuclear attack and risks to strategic stability.
"As part of this effort, Bill Burns is in Ankara today to meet with his Russian intelligence counterpart.
He is not conducting negotiations of any kind. He is not discussing settlement of the war in Ukraine.
He is conveying a message on the consequences of the use of nuclear weapons by Russia, and the risks of escalation to strategic stability," the official said.
The official added that Burns would also bring up the cases of "unjustly" detained US citizens, adding: "We briefed Ukraine in advance on his trip. We firmly stick to our fundamental principle: nothing about Ukraine without Ukraine."
Turkey has pushed for a cease-fire in the war and expressed firm opposition to any use of nuclear weapons, among apparent hint that such arms could be used.
Turkey has been internationally praised for its policy of balance towards Russia amid the Ukraine war, allowing it to broker such breakthroughs as the Black Sea grain corridor deal this summer.