Russian wagner forces advance toward Ukrainian controlled square in the last square in Bakhmut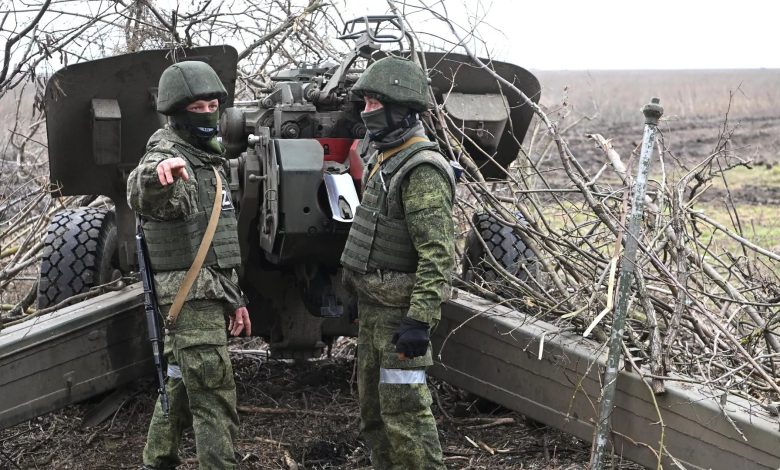 The Russian Ministry of Defense said today, Sunday, that fighters belonging to the Russian special military forces, Wagner, have captured two new areas in the northwest and southeast of the city of Bakhmut, which means that they have advanced towards the last square in the city that remains under the control of Ukrainian forces.
Reports and maps of activists indicated that Wagner's forces advanced west of the main railway station, combed the area, and then advanced until they reached Kolpakova Street in Bakhmut, east of Donetsk Province.
On Friday, Britain said in an intelligence update that Ukrainian forces had been forced to withdraw from some areas of the city under the weight of an ongoing Russian attack.
On the other hand, the Russian Ministry of Defense reported the destruction of 4 marches in Donetsk and Luhansk and the thwarting of attempts to reconnaissance, sabotage and destruction of 3 Ukrainian ammunition depots in Donetsk, noting that the military operations during the past 24 hours resulted in the killing of more than 335 Ukrainian soldiers.
The ministry said that the Russian air defenses shot down 10 missiles from the HIMARS and Smirtz multiple launch missile systems, in addition to 3 HARM anti-radar missiles.
Prisoner exchange
On the other hand, the office of Ukrainian President Volodymyr Zelensky announced today, Sunday, the exchange of a large number of prisoners on the occasion of Easter, and said that 130 soldiers had returned to Ukraine.
And the Russian Ministry of Defense announced on the tenth of this month that as a result of a negotiation process, 106 Russian military prisoners were returned from the territories controlled by the Ukrainian authorities.
The director of the Ukrainian President's Office, Andriy Yermak, said that as a result of the prisoner exchange on Easter, 130 prisoners returned to Ukraine, noting that the exchange deal took place in recent days in several stages.
"On April 10, as a result of a negotiated process, 106 Russian servicemen were returned from the territory controlled by the Kiev regime, who were in mortal danger in captivity," the Russian Defense Ministry said in a statement.