Saied warns against attempts to sow discord and strike the country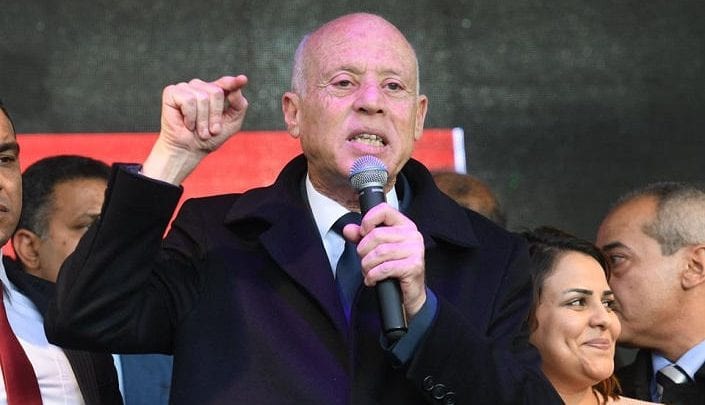 Tunisian President Kais Saied accused unnamed parties of trying to sow discord, stressing that all attempts to strike his country from within will be confronted.
The demonstrators, driven by the "Ennahda Movement", who tried to storm the parliament headquarters by force, are calling for an end to these decisions, the restoration of the legislative authority and the resumption of the democratic process in the country.
This comes in conjunction with the emergence of demonstrations against him and the exceptional decisions he announced on July 25, according to which he froze the parliament's work, stripped its members of immunity and suspended some sections of the constitution, in return for taking over the executive authority.
The Ministry of Interior announced that its forces had arrested a number of people among the demonstrators carrying knives, and submitted them and referred them to the Public Prosecution Office to take the necessary measures.
On the issue of violence, President Kais Saied called, during his visit to the professor who was abused by his student, to address the phenomenon that he considered foreign to Tunisian society, stressing that this comes through the education system that enabled his country to achieve change after independence from French colonialism, stressing his adherence to science. With a new thought based on freedom and justice, not on rivalry and division and hitting Tunisia from the inside.
The Labor Union, through its Secretary-General Sami Tahiri, also expressed its refusal to restore the parliament's work, "which Tunisians have suffered greatly from," and demanded that President Kais Saied take a step forward.
On Sunday, the Tunisian Labor Union announced that it supports Saied's decisions, stressing the importance of accelerating the continuation of the July 25 track, to break with the past decade, which was dominated by failure, during a phone call between its Secretary General Noureddine Taboubi and President Kais Saied.