SAUDI ARABIA UNANIMOUSLY CHOSEN TO HOST FIFA CLUB WORLD CUP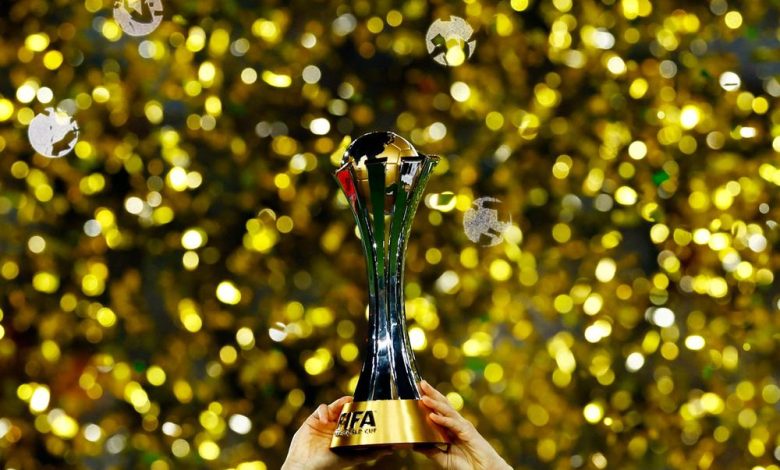 Saudi Arabia will host its first major FIFA event this year, after being selected to put on the 2023 Club World Cup in December.
The Middle East state – who are preparing a bid to co-host the 2030 World Cup alongside Egypt and Greece – was unanimously selected by the FIFA Council.
Saudi Sports Minister Prince Abdulaziz bin Turki Al Faisal said: "We are honoured and extremely excited to be given the opportunity to welcome the world's leading football clubs and their fans to Saudi Arabia."
Referencing the nation's performance at last year's World Cup in Qatar, which included a 2-1 group stage win over Argentina, Al Faisal said: "Many fans will have recently witnessed our ability as a nation to compete at the highest possible level on the pitch. Now we have the chance to prove we are also world-class hosts off it.
We look forward to showcasing our genuine love of the game and our desire to be a force for good.
"Today is another important step forward on our journey of transformation in football and as a country and I trust all involved will see for themselves the undeniable progress being made at many different levels.
"We host international sports for the simple reason that we truly believe in the power of sport to inspire our boys and girls, to create new connections and build new relationships.
"This will mean so much to our people where 70% are under the age of 35 and are absolutely obsessed with football."
The seven-team event will run from December 12.
As with previous editions, the Champions League winners and the South American champions will only enter at the semi-final stage.
It has also been confirmed that the new-look 32-team tournament – as proposed by FIFA president Gianni Infantino on the eve of last year's World Cup final – will start in the summer of 2025.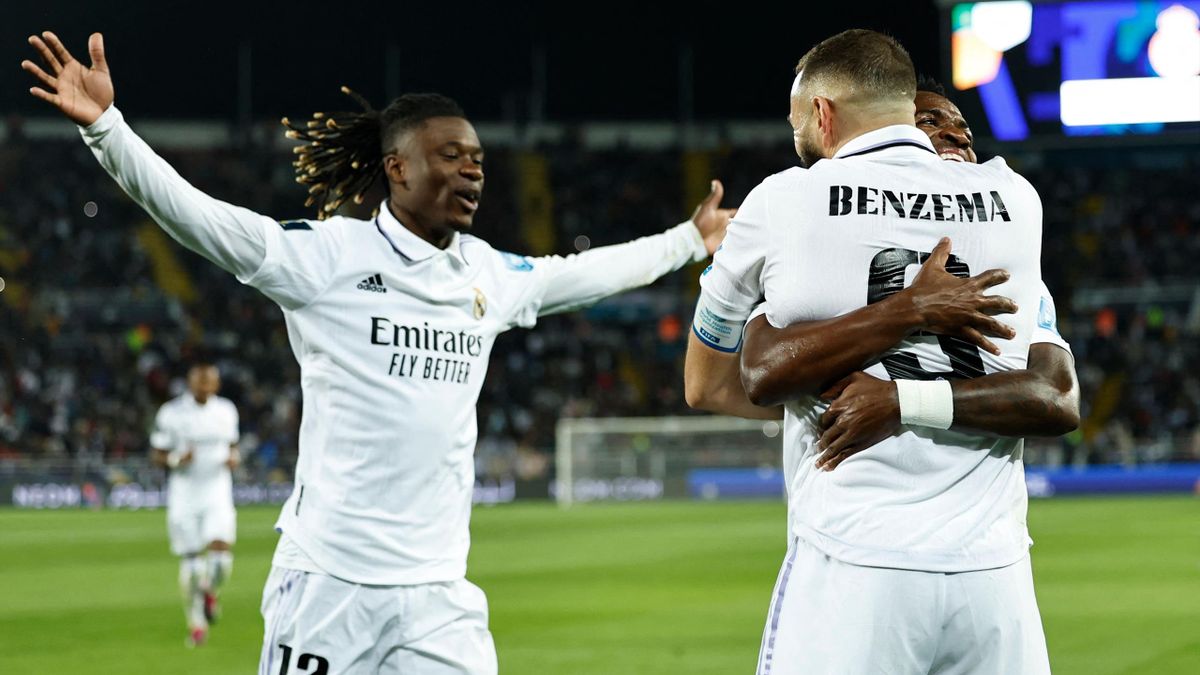 Real Madrid's Karim Benzema celebrates after scoring his team's third goal during the FIFA Club World Cup final football match against Al-Hilal
12 teams from Europe will be invited to play in the refreshed version of the competition.
This comes after years of criticism over the format of the Club World Cup.
After a less than successful inaugural event in 2000, the competition's relaunch in 2005 saw different continent's champions arrive at different stages – widely thought to give as little inconvenience to European sides as possible during a busy schedule.
This has not made for a particularly competitive spectacle, with European teams taking the trophy every year for the last decade.
Real Madrid have won the competition on the most occasions, and picked up their fifth title with a 5-3 win over Al-Hilal in February.